Lets take a look at some of sensational outfits seen on the world's most fashion-forward women this week.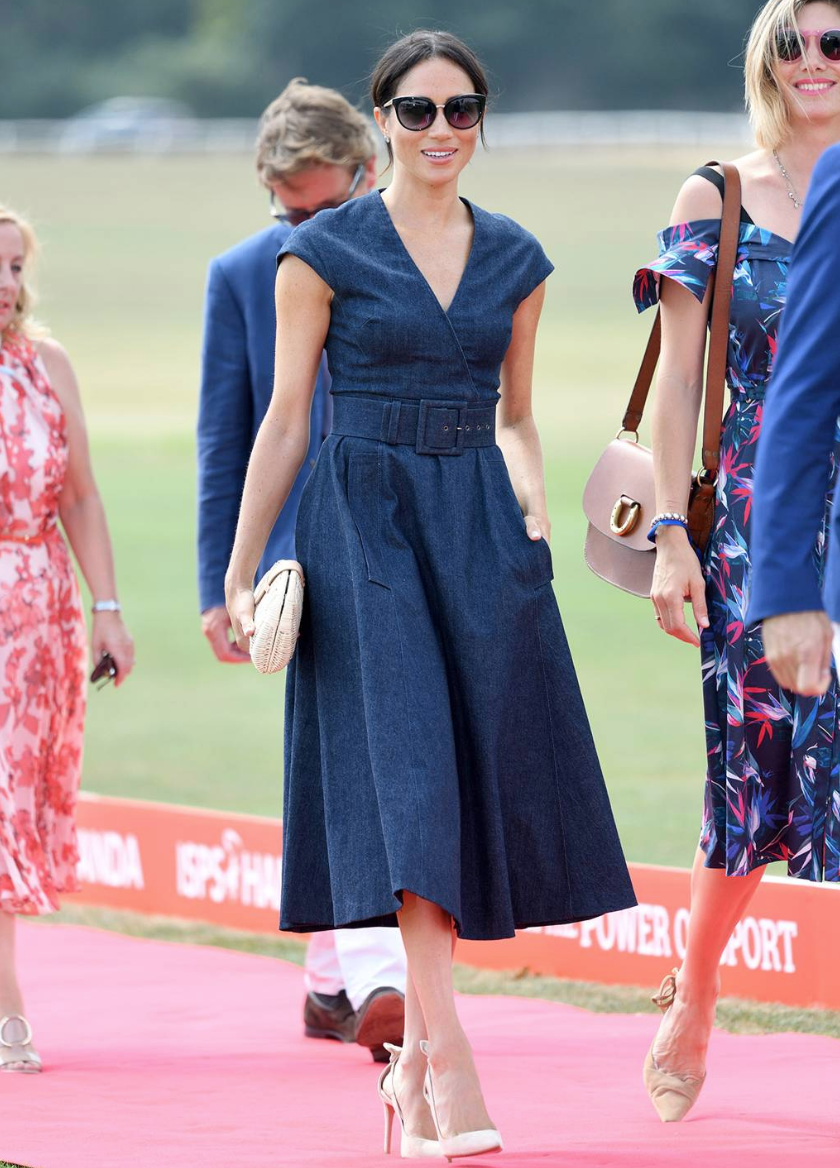 Image: The Duchess of Sussex at the Sentebale Polo Cup
Denim Dream
The Duchess of Sussex donned a elegant denim midi dress at the Sentebale Polo Cup in England this week. The dress by Carolina Herrera features a flattering v-neck and chunky belt to clinch the waist. It's easy to forget that a classic denim dress can make for quite the outfit when paired with the right accessories.
Get the look with the Chambray Dress by Sylvester, pair this with a nude heel (try the Penny Heel by La Tribe) or opt for a sleek sneaker for a cool off-duty look.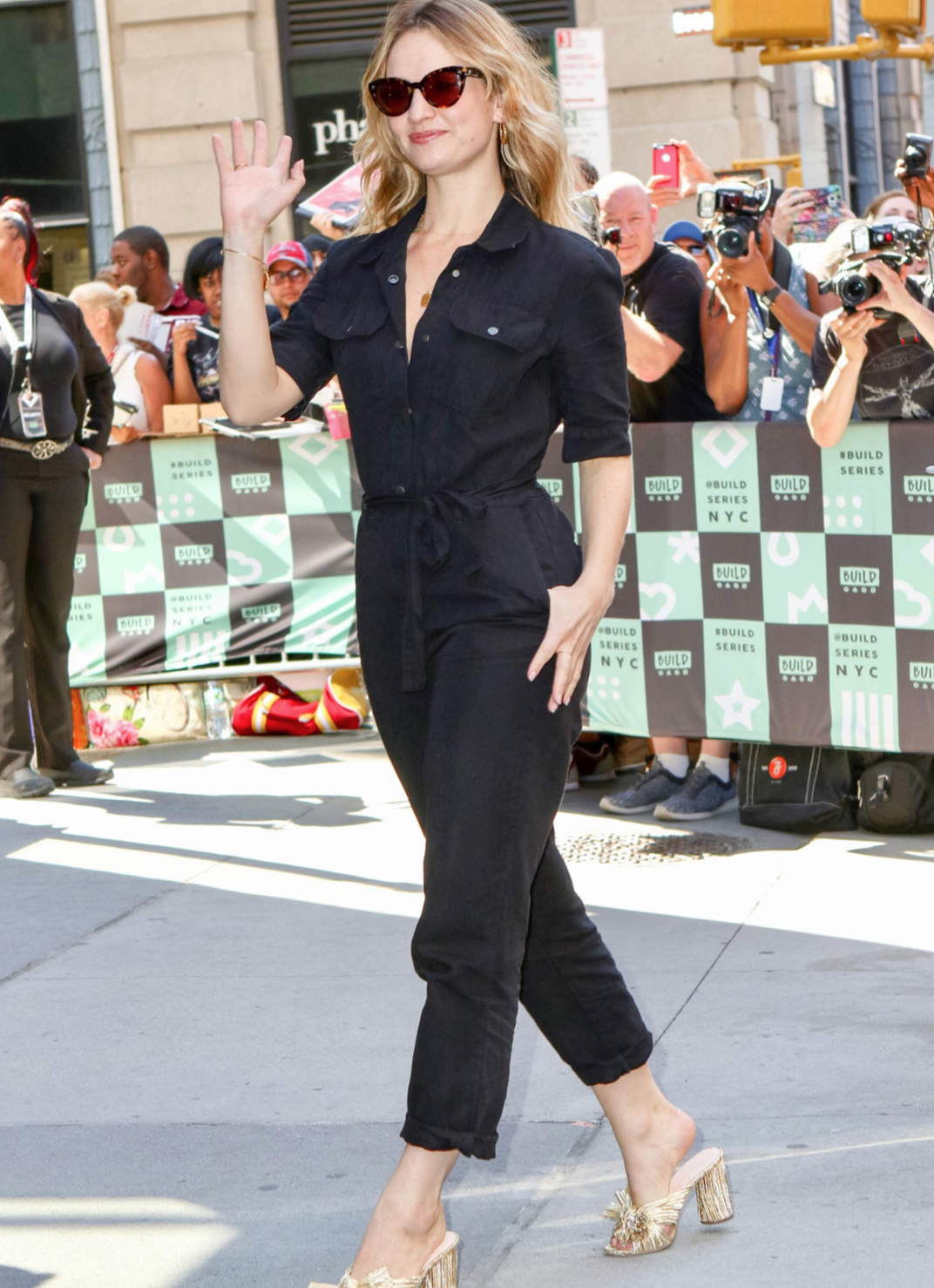 Image: Lily James in NYC
The Campaign Trail
Gorgeous actress Lily James was seen in New York this week promoting her latest movie Mama Mia! Here We Go Again. Her enviable outfit was a mix of utilitarian chic and Hollywood glam. A black jumpsuit by Frame worn with a pair of feminine gold mules.
Get her look with the Talon Jumpsuit by Camilla & Marc and stay tuned for the Spring/Summer footwear collection by Kathryn Wilson for some bold Cinderella worthy shoes!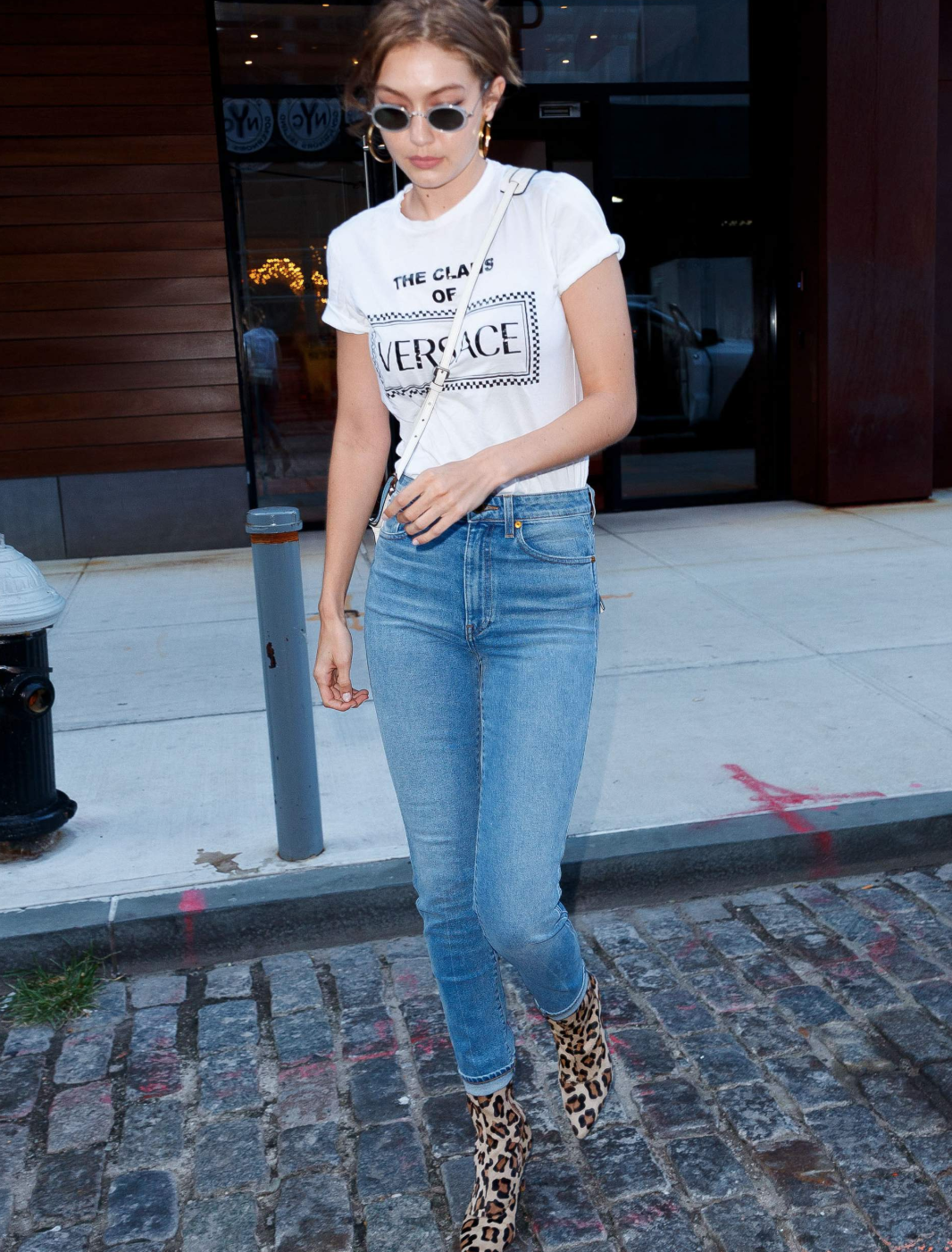 Image: Gigi Hadid
Animal Print
Follow Gigi Hadid's lead an embrace a little Leopard print this season! Seen here, a simple jeans and a tee combo is transformed by the addition of some killer ankle boots in, you guessed it, bold leopard print.
It's time to put out your favourite pair of skinny jeans and get the look with the newly released Rock Ankle Boots by La Tribe (and if leopard is not your thing they also come in black and navy glitter).