The Sisters Edit; Your Wardrobe Building Blocks...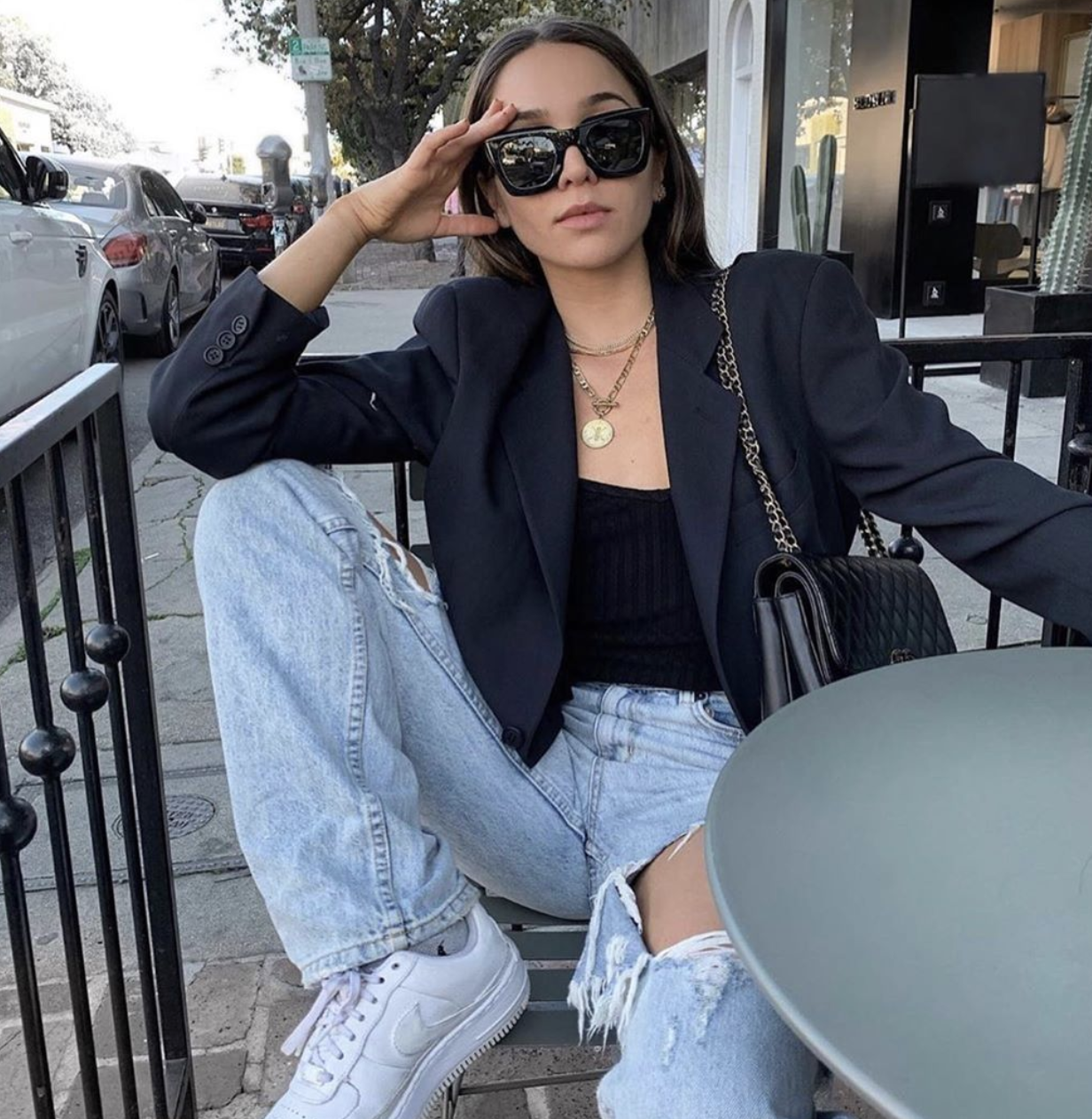 Yes, trends will come and go, and your wardrobe may seem to be ever changing, but there are some key fashion staples that every girl needs to have in their wardrobe always.
Think of your wardrobe as a recipe book, you need those core pantry staples to add to your fruity, seasonal pieces. Whether you are going out for cocktails with the girls, or waking up Monday morning and heading the office (or the zoom call for that matter), every look will incorporate the same basic pieces.
Now more than ever, we need to be smarter with our purchasing, so this week we go back to the basics and break down the key ingredients that are timeless, and are the foundations to a workable wardrobe.
The White Sneaker
This is your most reliable piece in your wardrobe. The white sneaker can perfectly adapt into any look, whether it's a tailored suit, or a floaty dress, this shoe is an easy go to. The perfect white sneaker? There are so many options! Here are our top picks right now..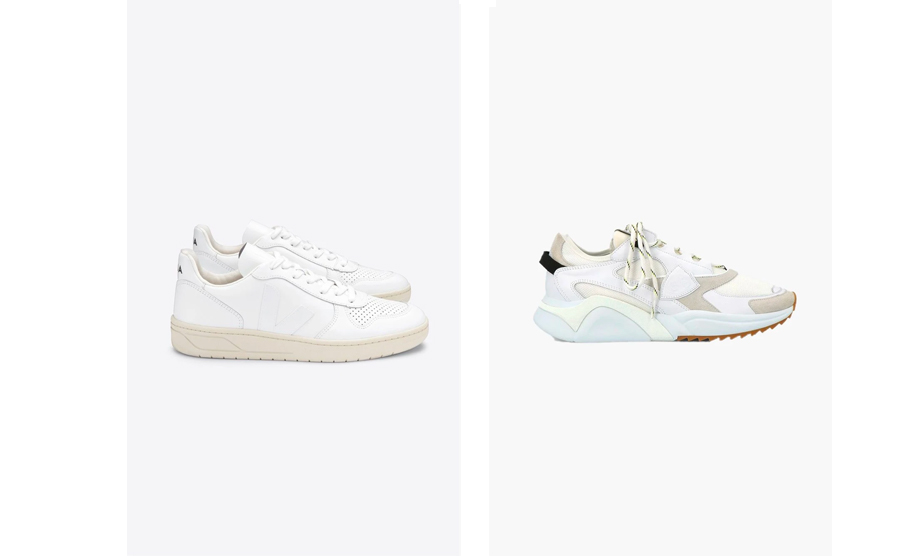 The White Top
This easy piece is another must have wardrobe staple. A white top can be worn with anything, whether you are going out dancing, or building your 9-5 power suit. Remember, white tops don't always have to be a basic t-shirt.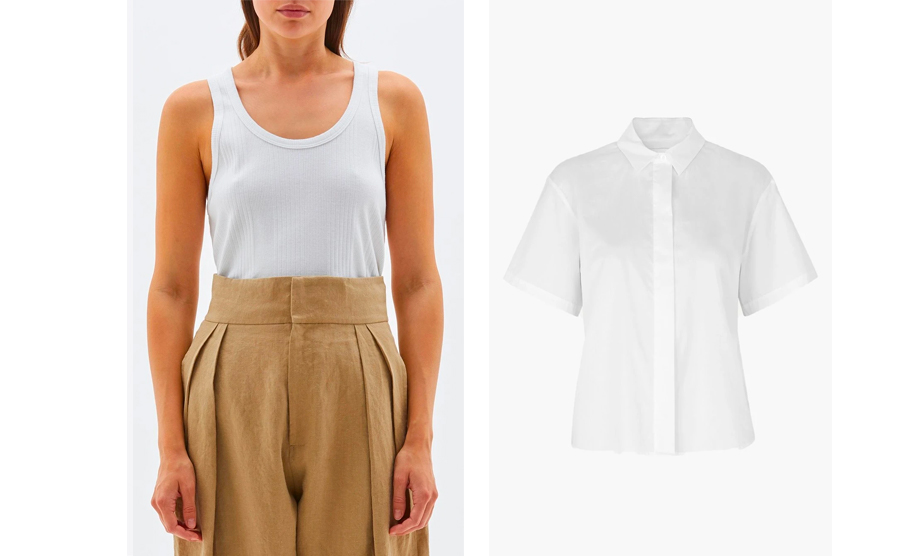 The Straight Leg Blue Jean
The straight leg blue jean is a timeless style that even the supermodels go back to time and time again. They are fail safe, ageless, and can be incorporated with any top (we like easy!). No need to fluff around searching through all your jeans, grab your trustworthy straight legs and you will be ready for any look.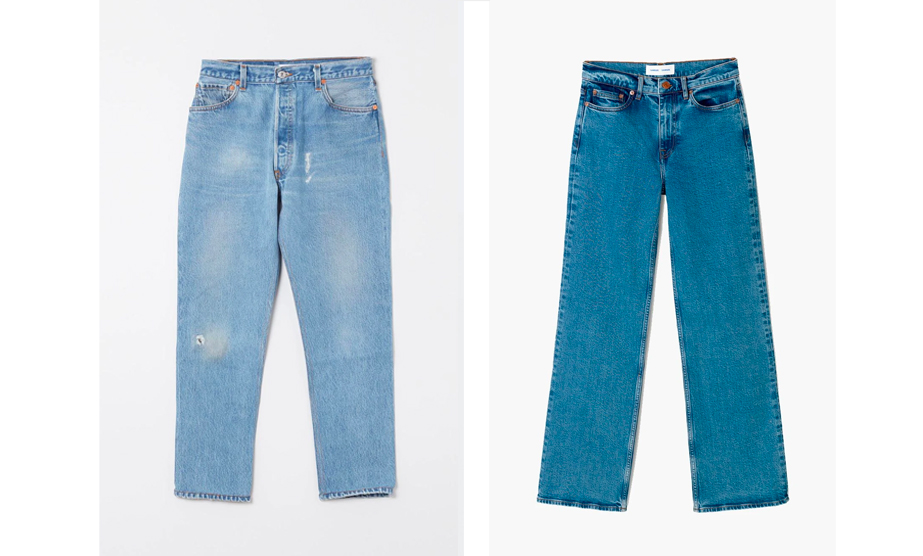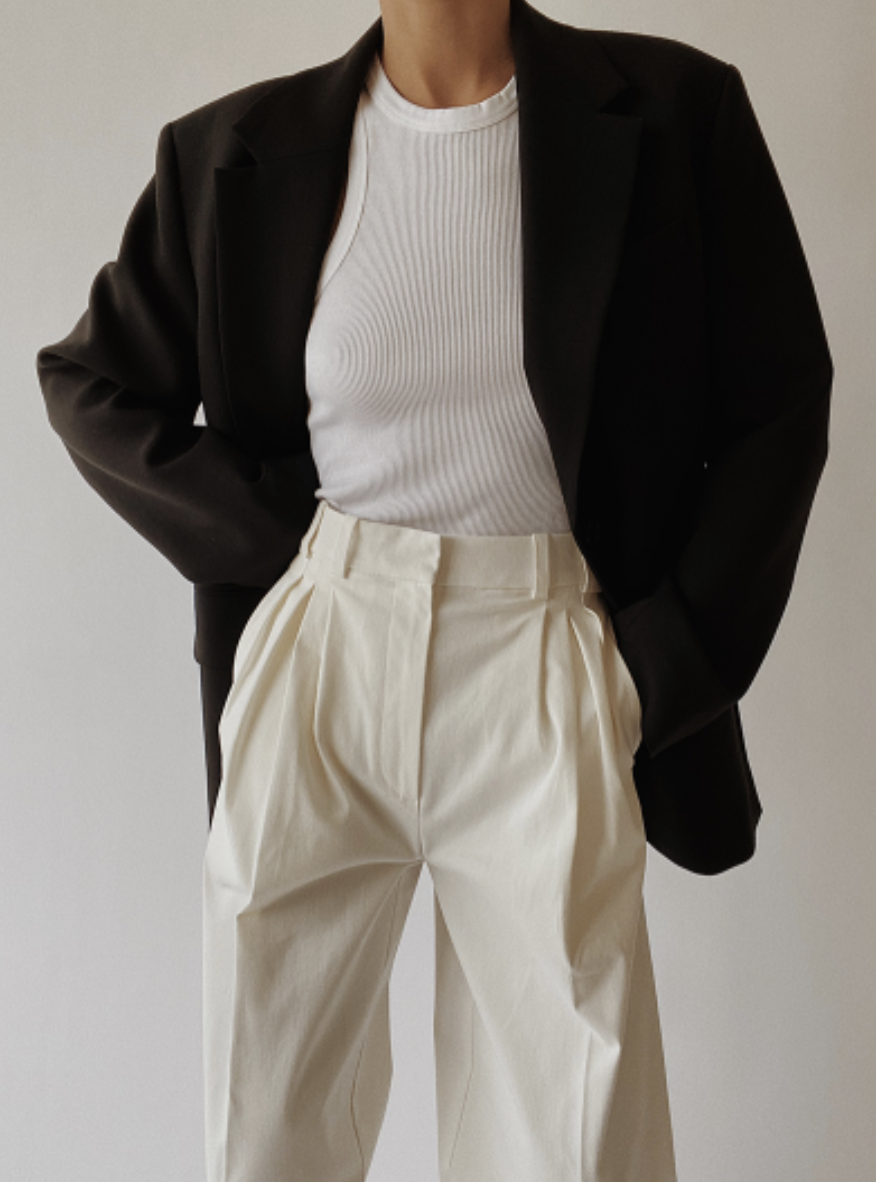 The Structured Blazer
There's no real need to explain why this piece is in our wardrobe staple list, take a look on Instagram, everyone is wearing one! This jacket will take you to 'it girl' status in no time. Elevate your blue jeans, relax down your bias cut slip, this piece is a no brainer!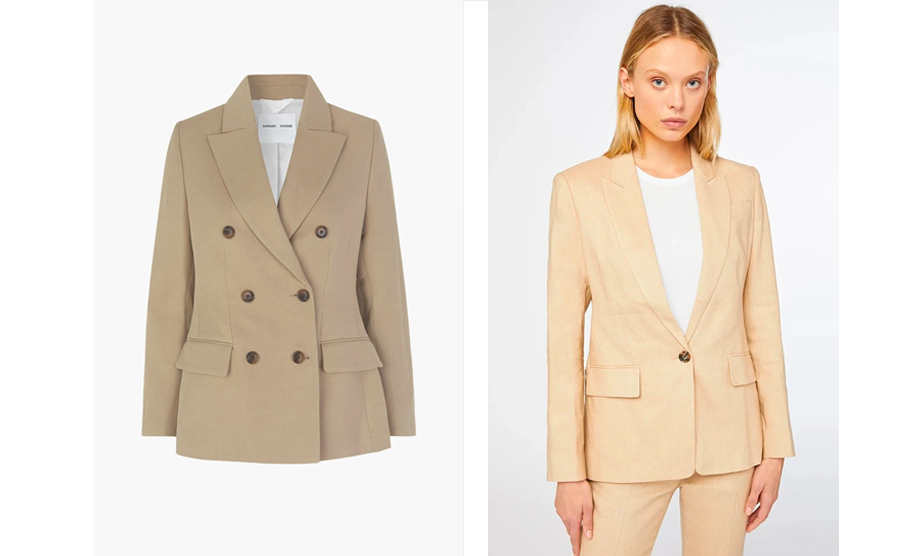 The Easy Sunnies
Sunglasses are such an impactful accessory! They can turn any minimalistic look into something cool and edgy. For a good go to, shop our favorite black sunnies. Bonus, they protect your eyes from UV rays too.