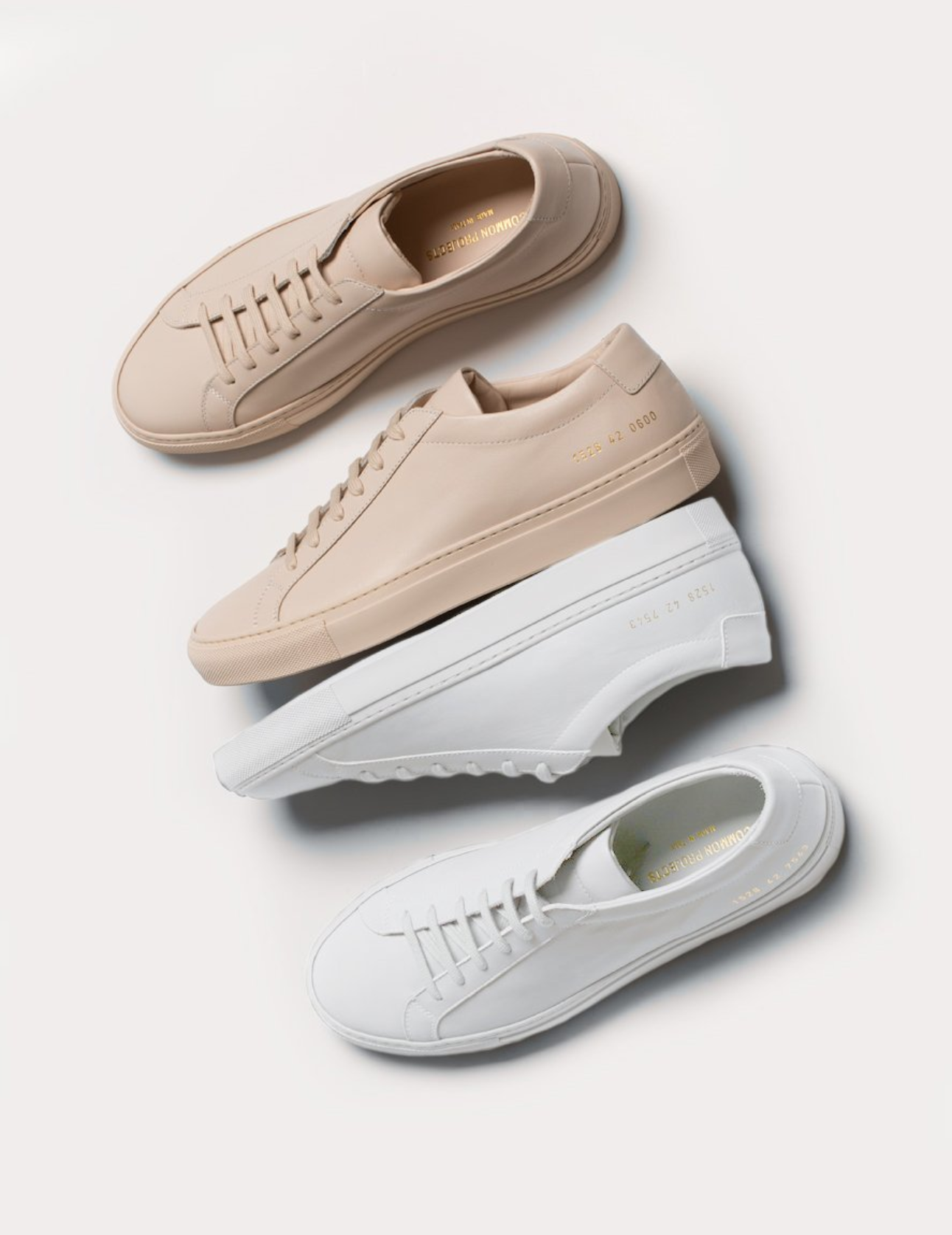 Paired back and clean, these are some of the words that spring to mind when you mention Common Projects, the latest luxurious footwear label to grace the shelves at Sisters & Co.
In 2004 Flavio Girolami and Prathan Poopat founded Common Projects, a company which has since become a luxury shoe empire. Their goal was simple: create the perfect sneaker, which resulted in the creation of the iconic Achilles silhouette. 
Common Projects sneakers are, simply put, a new classic - designed in New York, manufactured in Italy, and worn by the most stylish men and women in the world. These pared-down kicks perfectly combine classic design and luxury materials for elevated off-duty style. Every pair is almost blank bar a line of signature gold numbering along the heel, which displays the style, the size and colour, respectively.
Flavio Girolami and Peter Poopat's sneakers are now as recognizable as the biggest styles from Nike or Adidas. And the duo's cult following has grown into a full-blown religion thanks to their shoes making their way on to the feet of high profile celebrities all around the world.
If you are after a fuss-free, less-is-more aesthetic, these are the sneakers for you. Common Projects shoes have a timeless quality that gives them added value in any wardrobe.