THE MOTHERS DAY Q&A | BRIDGET WARD, TEACHER MOUNT MAUNGANUI INTERMEDIATE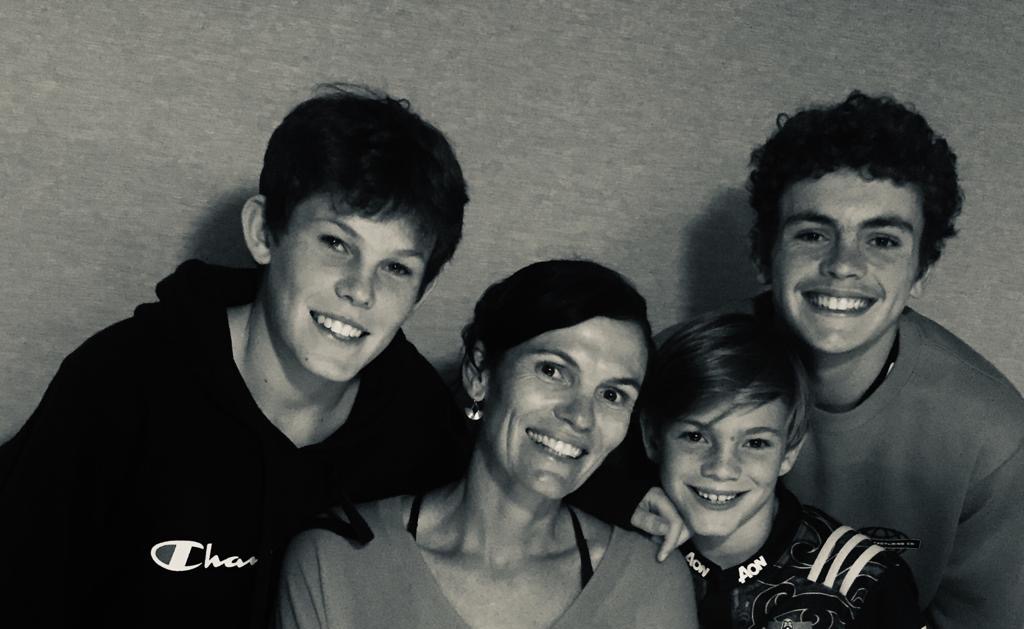 Tell us about lock down for you and the challenges you have faced being a teacher and the new way of learning that you have had to adapt to?
One of the main challenges for teaching online is not having that personal contact and the buzz that is created from being around others in the class. There has also been a lot of work around ensuring that everyone has access and the ability to access information digitally. It is sometimes difficult to gauge the planning and preparing of learning resources that are a good fit for all - you want the students to be challenged and have that personal engagement with what is being provided for their online learning.
As well as being a teacher - you also have three boys at home - what have been your most challenging moments juggling being a mother and working during lockdown?
My boys have been pretty good with managing their day and it has been nice to have the time to sit beside them and support them while they are learning. Probably finding a balance has been the most challenging. I have tried to create times in the day for my kids to have some online learning but also a chance to play and have fun. With my kids own online learning and my teaching requirements there is a lot of different things happening at once. Keeping the kids motivated for learning while I am busy at times has been difficult but we have all managed to get on with things together.
What has been your go to outfit?
To be honest, I have been spending a lot of my time in activewear. So not very exciting, but very comfortable. At least, once a week I put on something a little bit dressier and some make up to feel good about myself.
What can't you wait to put on?
I have a couple of things that I bought from Little Sisters before lockdown that I haven't had a chance to wear out yet. A pair of Ksubi jeans (hopefully they still fit) and a One Teaspoon shirt, I am looking forward to dressing up and dressing down with these. Putting on some make up and going out for dinner or a drink with friends.
What have been your favourite things about lockdown?
It has been really nice to slow things right down. Not having to rush from one place to the next, pick ups and drop offs at different places. We have enjoyed hanging out in our bubble, going for bike rides (with no cars on the road) and taking walks on the beach. We do feel really lucky for the beautiful place that we live.
What's been your favourite App?
I would have to say the Sisters and Co App has been a welcome distraction. It has also been a really good time to catch up with people that I have not caught up with for awhile so Messenger and House party Apps have been used during this time.
Tell us what it means to be a mother to you?
Happy, healthy and kind are key things that I hope as a mother I allow for my boys to be. It is during this time in lockdown that we have had a chance as a family to appreciate what we have and each other. We have lots of laughs as a family and enjoy the time we spend together.
What is the most important piece of advice to other mother's out there - you have all done such an incredible job during this time juggling being mums, wives, friends and employers and employees!
Don't get too stressed about what you cannot control. There is lots of valuable learning that takes place outside of the classroom and your kids will benefit from these experiences with you. Take some time for yourself - go for a walk, run or settle down with a good book.