Karen Walker: Resort 2020
Simply named 'Sky', the Resort 2020 collection from Karen Walker is a wash of calming and etherial blue hues that we can't wait to don this Spring. Learn more about the inspiration behind the collection below.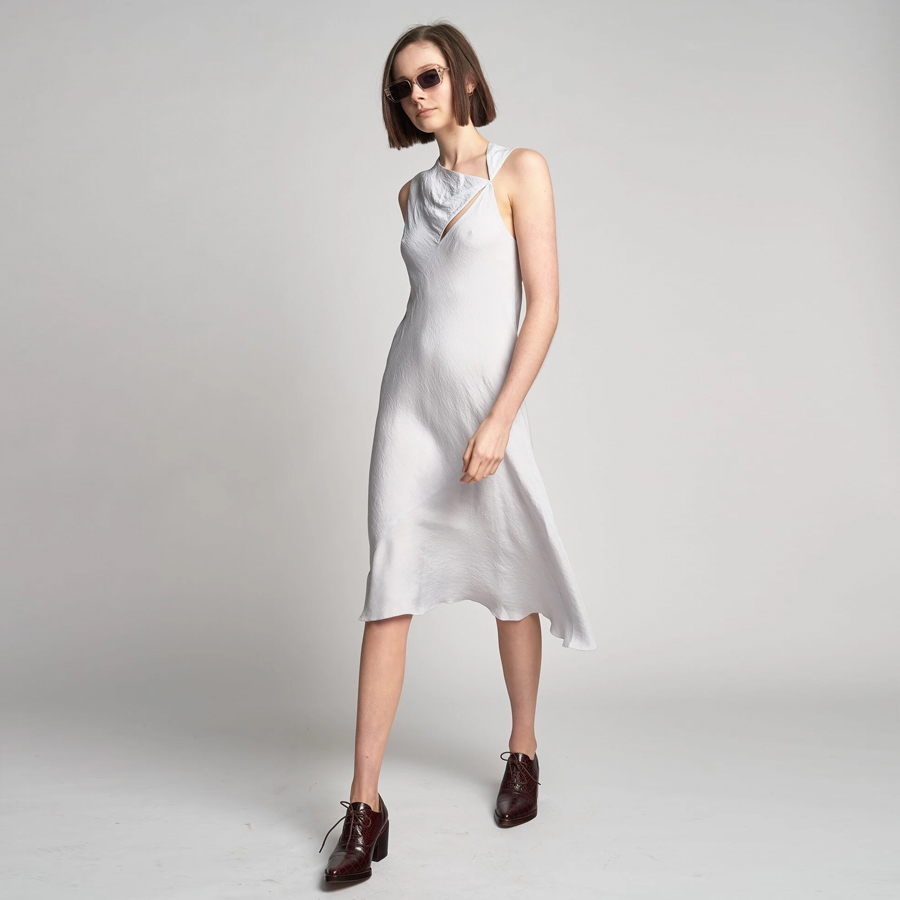 Image: The Aurora Dress in Silver by Karen Walker
The collection is a snapshot of a 'postmodern Venetian getaway', with inspiration coming direct from Karen's own wardrobe.
"I didn't see much blue in what we'd been doing recently, and it's always in my wardrobe," the designer told Vogue about her latest collection. "So I felt Resort, Cruise, let's go blue, which took us to sky and cherubs and clouds and things mercurial, ephemeral."
The collection features an array of beautiful blues and sumptuous silver silk that is reminiscent of the clouds in the sky. As always, Karen's standout style can easily be found in details like exaggerated drape work, puffed sleeves and ruffled minis. There is also sleek suiting and classic chambray pieces that will be a welcome addition to any wardrobe.
All in all, the collection is light and airy with a Karen Walker twist that delivers an heavenly selection of must have pieces.