Q&A | MICHELE HALLIDAY-SZCZEPANSKI, KAREN WALKER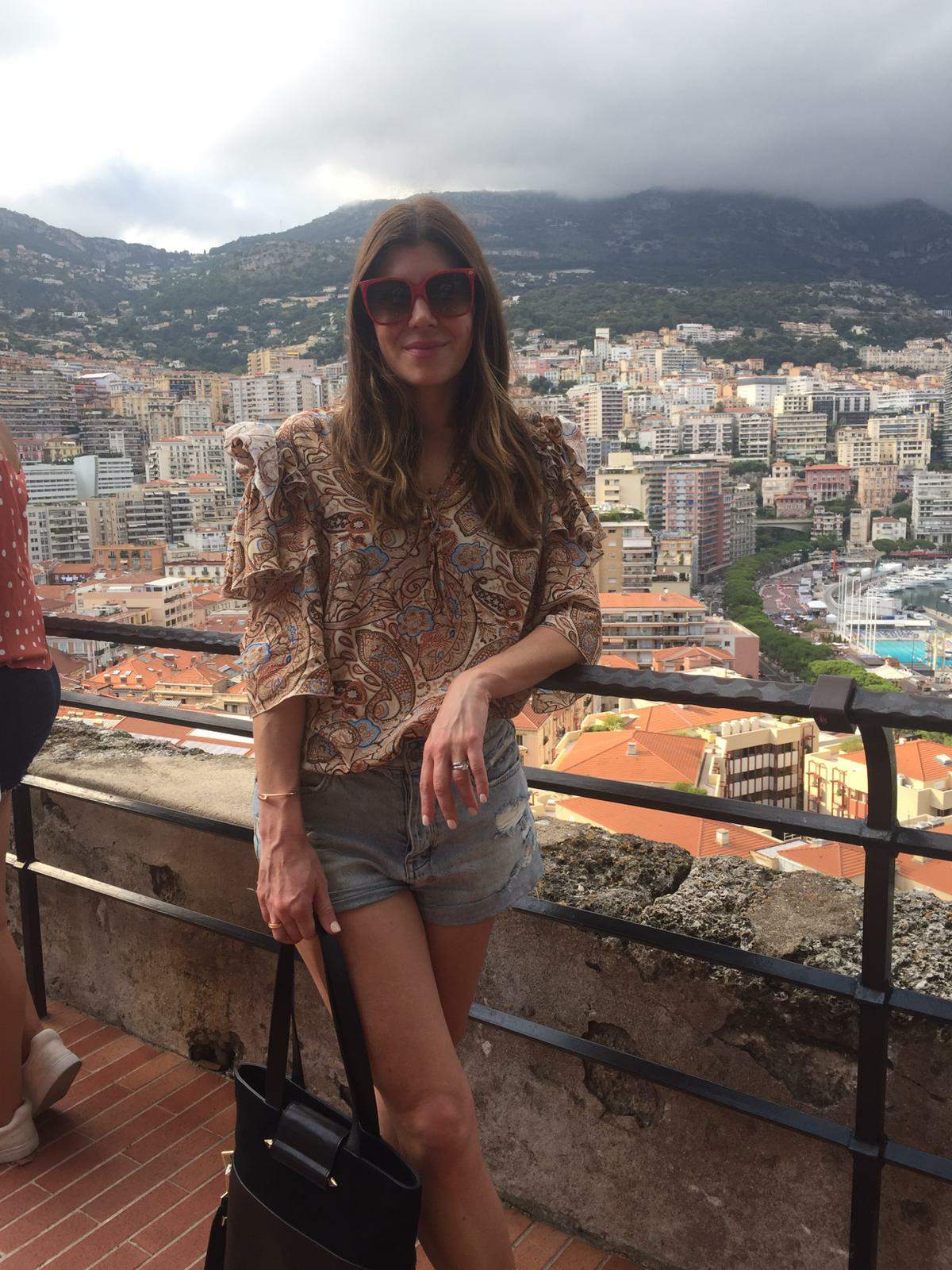 During Lockdown, how will you juggle between being a mother of twins, wife and running wholesale for Karen Walker?
Sticking to routine! Dan is first to get up and delivers me a Nespresso in bed, then wakes the minis between 6-6.30am. Every second day we go for a family run. Working from home I start at 7.30am. When I start work this gives Belle & Will time to make breakfast and be ready for their school start at 8.30am. I am lucky my twins are 12 years old and can manage their day so I can work. It's actually really cool all set up at our dinner table on our own devices, like a mini office!
We always stop for an antipasto lunch outside together (vitamin D fix) and a quick walk/bike/skate around the block or a jump on the tramp. Late afternoon we visit the local park for a quick game of baseball or a street skate up to the local school. The minis have been cooking most nights, this gives Dan and I time out for a sneaky gin.
What's the key to a great #wfh outfit?
It is so hot in Auckland at the moment so something light and cool! I am living in my KW denim chambray shorts and a light KW shirt or tee. Something easy to work and play in.
What is the one thing you will change in your life when you get out the other side
I LOVE the beach so much but I live in Mount Eden. I always get to the beach every weekend but my top priority will be getting to the sea, seeing water, breathing in sea air, even for 5 mins, every day!
Also, I'll be taking time out to remember and look through old photos of the amazing places and beautiful countries around the world I have been lucky enough to visit.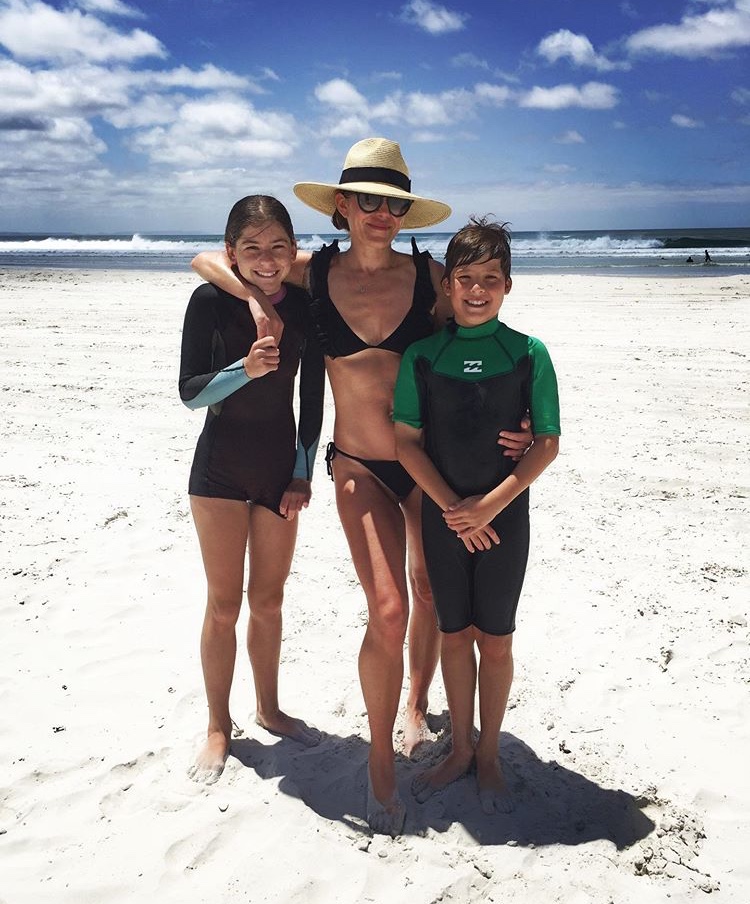 Where will your first post-lockdown coffee come from?
When I return to work in Ponsonby it will be from The Longroom. I love seeing the staff there, they are super friendly! Not to mention they make a great almond milk cappuccino with cinnamon on top!
What will be your first take away meal?
It will be Belle & Will's choice so I guess either Sal's Pizza or Burger Fuel
What do you wear to feel confident?
I am at an age that I am blessed to have two beautiful children and an amazing husband/best friend that I am confident wearing anything I want to. I absolutely LOVE wearing KW. I LOVE our silk pieces! I LOVE KW dresses! I LOVE KW prints, especially tops/shirts that I can team back with denim. Summer is my favourite season ever! I love light cotton dresses and jumpsuits. I also LOVE, LOVE, LOVE swimwear, sunglasses and hats!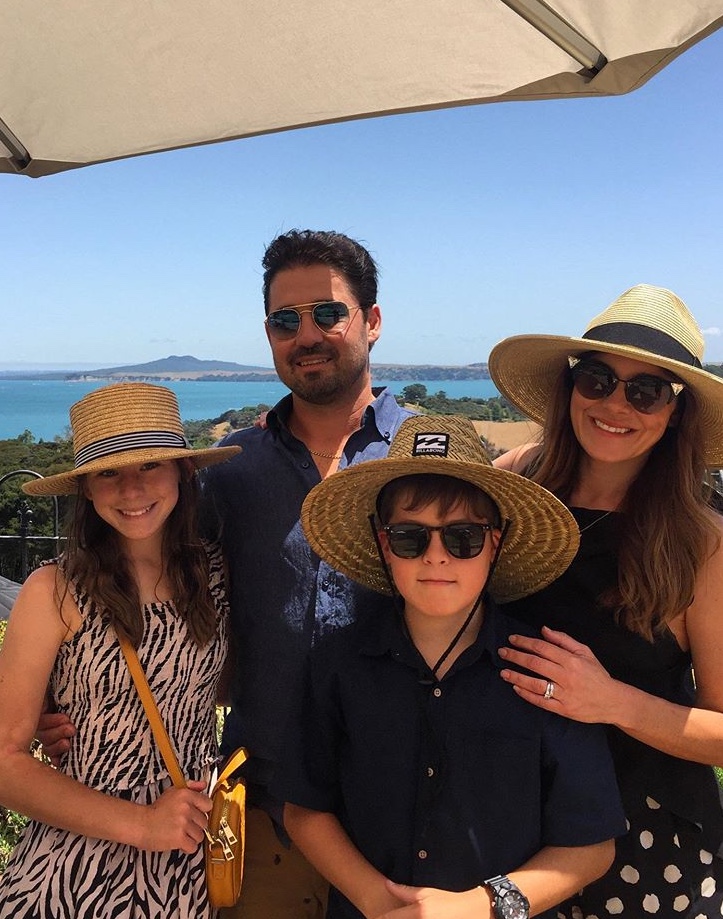 What trend should be outlawed?
Activewear when you are not planning on working out, crocs, skirts over trousers and a skateboard branded tee if you don't skate (I am guilty for this one).
What is the one great thing that has come out of lock down with you?
I wish the minis would teach me a TikTok but they refuse!
I have learnt to hit a baseball and I am actually quite good!
I have really learnt to breathe and be calm when I watch Dan and Will bomb (skateboard) down steep hills. I guess there are no cars on the street! I have also learnt to breathe when the minis are on house party and it sounds like 20 kids are at our house! I am now becoming a calm person!
Dan and I are doing 5 min abs each day!!. I am now baking (so much) with Belle, we are making everything with coconut flower or gluten free (as plain flour is always sold out!) We make awesome coconut flour banana bread! And the best ever super-sized GF choc biscuits.
What should my next at-home movie watch be?
I haven't watched a movie yet. I love mini-series. Curb Your Enthusiasm is our favourite at the moment. It's so funny! Larry is the best! I also really like Ballers and am waiting for the new series of Power! I am really enjoying Formula 1 Drive to Survive. It's actually so AWESOME and Lewis Hamilton is my favourite ever!
What music are you listening to?
Dan is DJ Dan each evening and we listen to a mix of hip hop and house. Then our evening winds down with a sing along with Chris Cornell and Pearl Jam
Any hot new apps?
Hold fire, I will have to ask the minis! ;)