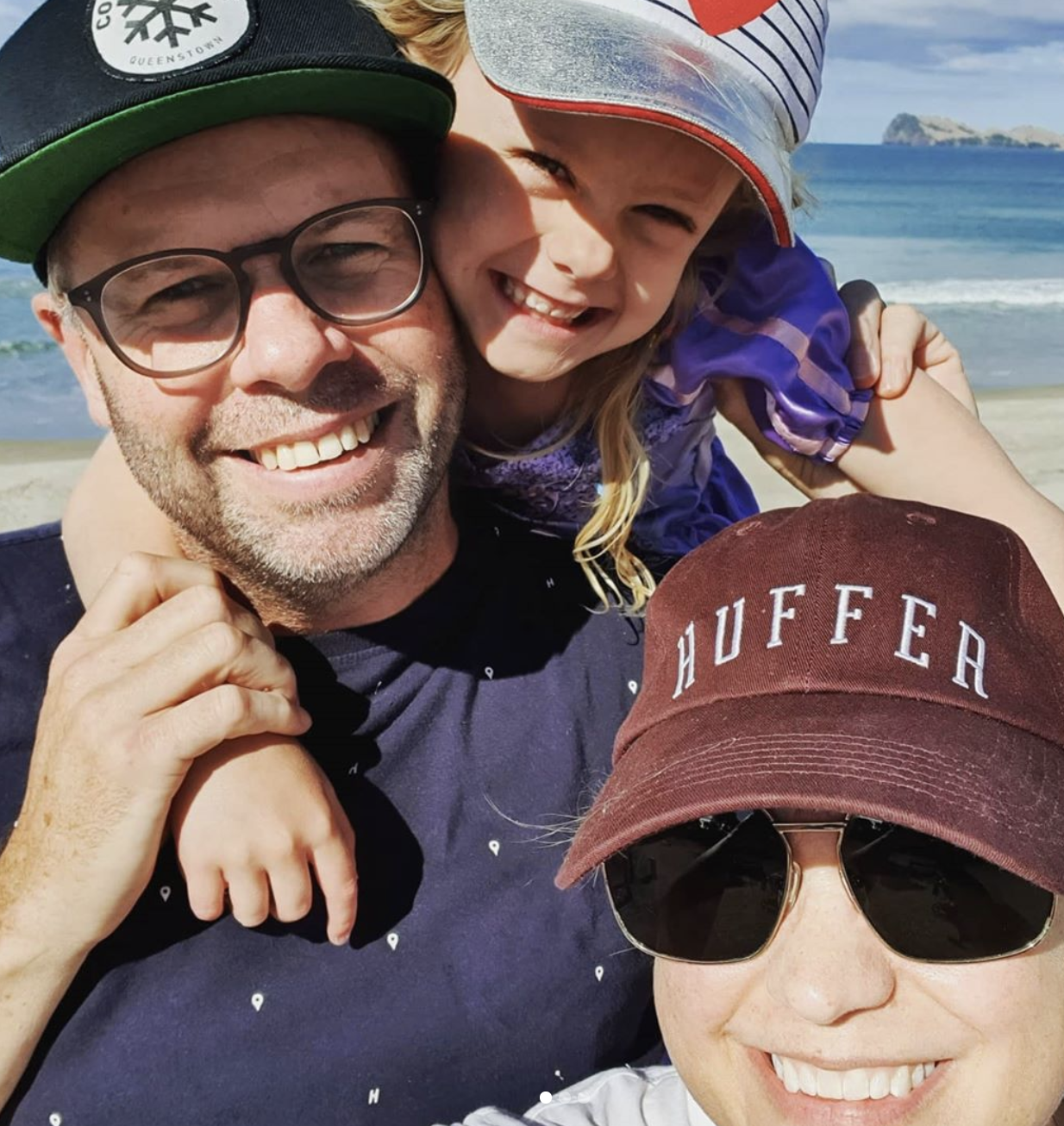 During Lockdown, how will you juggle between being a mother of two, founder and director of Kathryn WIlson, friend and wife?
Haha it sure is a juggle!! My husband is running a business of his own so we take turns during the day to be on 'work'calls, zoom chats, emails and webinars…our five year old Lola is easily entertained with craft sessions of painting, drawing, decorating seashells, playdough and baking… Liam also built her an obstacle course in the backyard! Our baby daughter Stella is turning one on Saturday so we are making the weekend all about her this year with an egg hunt in the garden, a family bush walk to look for the Easter bunny and decorating eggs. I am loving my group chats with girlfriends via whatsapp, zoom and house-party to keep me feeling optimistic that we can resume life to a new kind of normal soon!
What's the key to a great #wfh outfit?
A smile… I have realised our kids are so in tune with our emotions and can easily pick up on parents being stressed or anxious so we are trying our best to stay up-beat and 'fun' making the most of this special time together.
What is the one thing you will change in your business when you get out the other side?
Tell our nanny everyday how appreciated she is!! Haha… and making sure we lock in at least one day a month to come together as a team and work on brand strategy and values making sure everyone is on board with the future plans and direction we are going.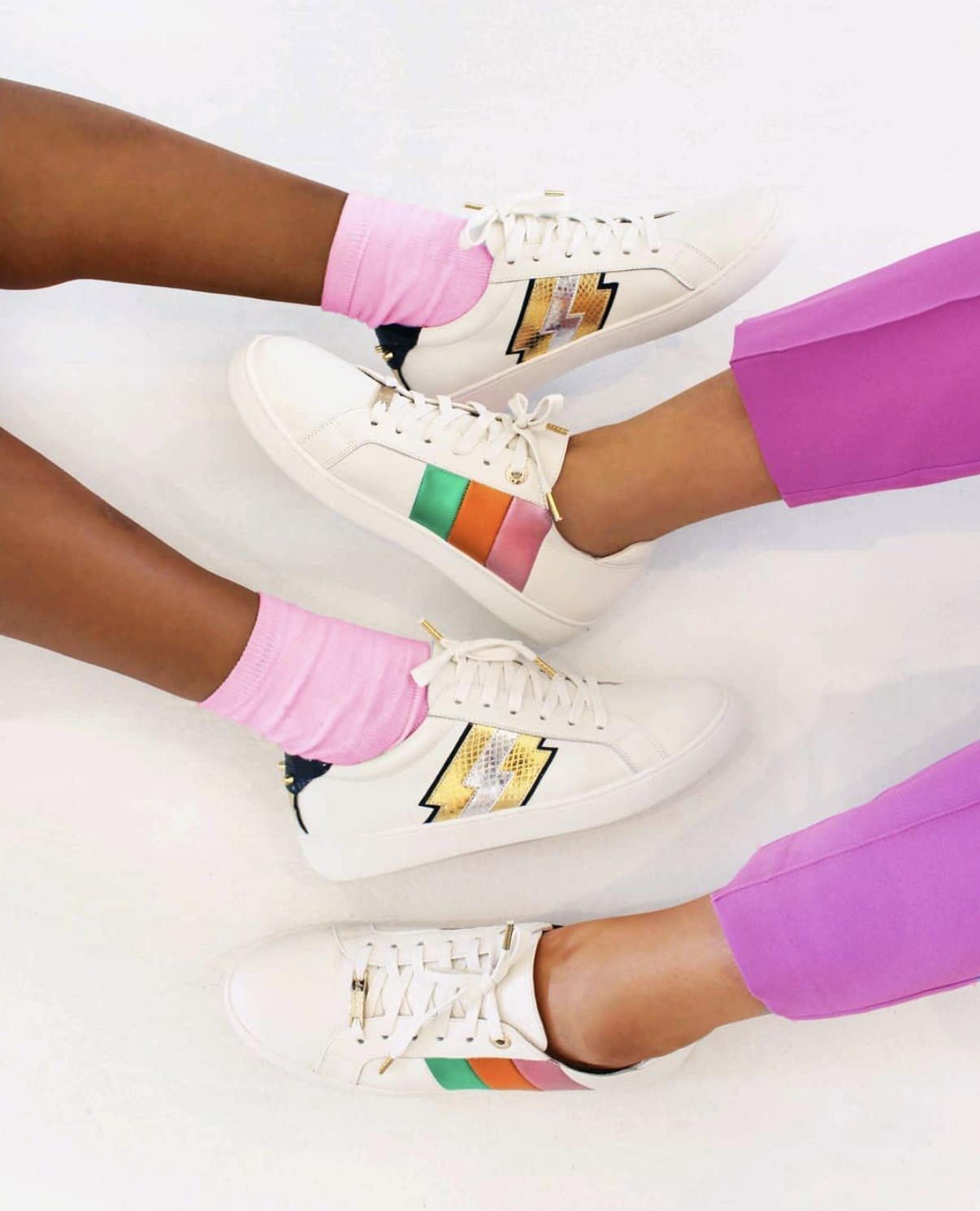 Where will your first post-lockdown coffee come from?
Our local deli '5 loaves' up the road from our office in Herne Bay village, we are missing everyone's familiar faces
What will be your first takeaway meal?
A 'buddha bowl' from the Governor café in Herne Bay
What shoes do you put on to feel confident?
Any pair of shoes that makes you smile… I love to look down at your feet during the day when you're wearing a pair that brings you happiness… This week at home it's a pair of pink croc studded slippers! Or metallic stripe trainers
What are you missing most about your team?
We have an office dog… Syd, who comes to work with Julia everyday for the last 9 years.. he is part of the furniture and we really miss him not being in our bubble every day.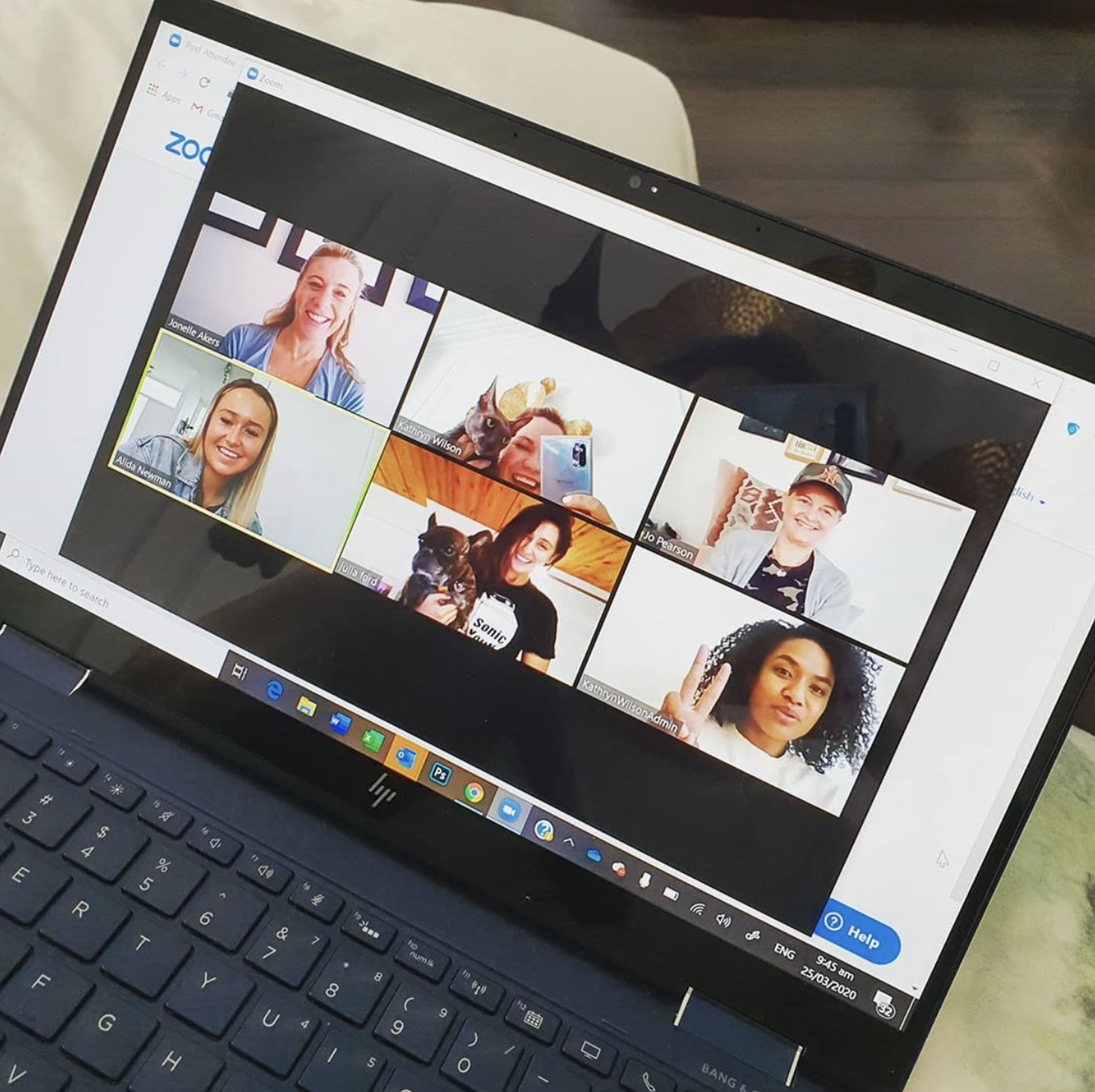 What is the one great thing that has come out of lock down for you so far?
My husband would say lots of home cooked meals!! But my silver lining would have to be the gift of time with our kids, our lives are busy, fast-paced and every day is filled with back to back appointments or meetings so having no set agenda and time to make memories with the kids is special… we walk on the beach every day for fresh air and have been forced to slow down.
What should my next at-home movie watch be?
I'm watching Unorthodox series on Netflix this week… but we are also loving comedy movies most nights to remind us to laugh! Identity Thief, Along Came Polly, The Castle, Best in Show, Dumb and Dumber are all favourites
What music are you listening to?
Anika Moa – songs for bubbas! And unfortunately the wiggles!!!!!!
Any hot new apps? Inspirational podcasts?
Loving the Business of Fashion podcasts, and webinars on global recovery the industry post of COVID-19.