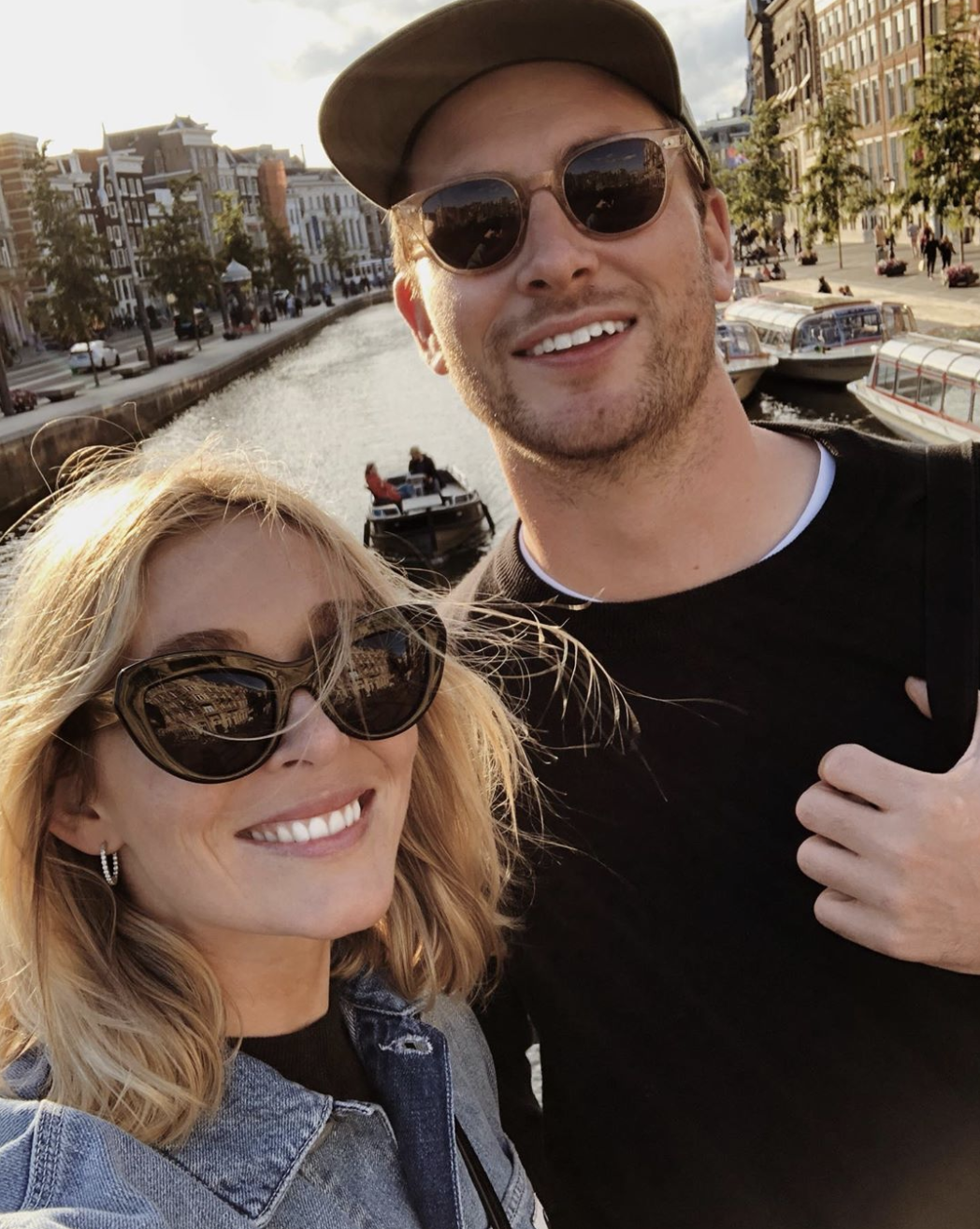 During Lockdown, how will you differentiate Monday-Friday from your weekend?
I am trying to stick to a similar routine every day, regardless of the weekends but it does feel quite like the movie 'GroundHog Day'. I get up and move my body, maybe a long walk or a half-hour jog, then my good friend Pernilla and I are doing a 30-day challenge of Yoga. So we do that together. On the weekends my bubble and I (My fiance Ali, his lil bro George and his gf Pern) we are trying to plan long-winded cooking based activities inside. We really want to make ramen or a wonton soup from scratch. The directions to make it are 4-5 pages long in the cookbook. So that will keep us busy. haha.
What's the key to a great #wfh outfit?
To be completely honest I brought nothing 'nice' from home with me. I realized that I only packed 2 x pairs of undies and socks for a month (or longer) lockdown when we got here. Haha, but it doesn't worry me. We are lucky enough to be in Waipu (Northland) at my in-laws beautiful rural batch and I just packed comfy / weekend gear. So I have been putting in zero effort to look glam currently. But there is still time to get creative...
What's the one thing we should do every day during this time
Be grateful to be able to have a safe place to call home. We have been told to stay in a place where we have things to make us happy, comfortable and creative. We have not been asked to flee countries or live in extreme isolation without daily needs like food, water or shelter. We need to remind ourselves to be mindful of each other and to check in on your family, friends and fellow bubble-mates often but allow yourself time away from your phone/screens.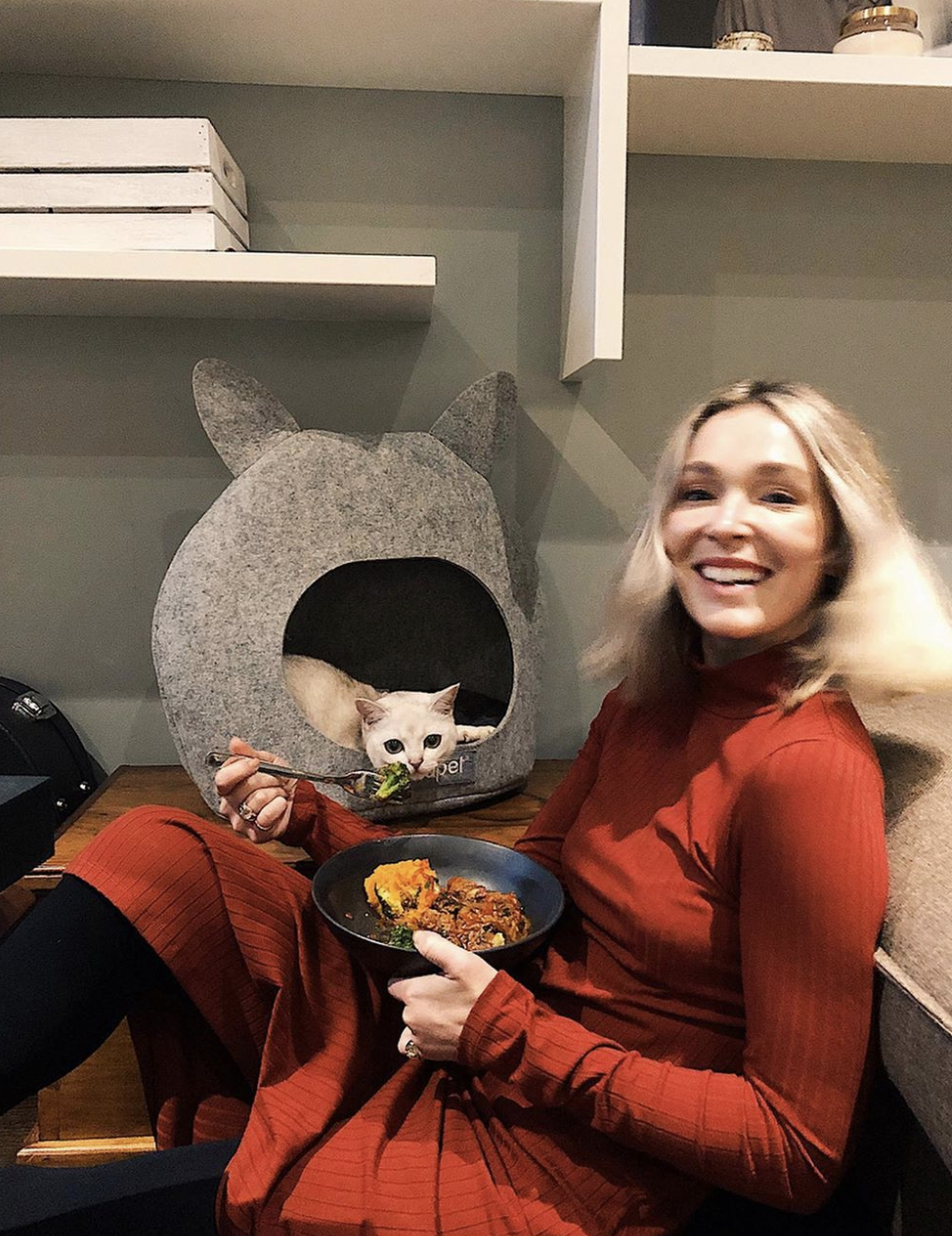 Where will your first post-lockdown coffee come from?
I probably will continue to make coffee at home. I am getting pretty good! But ...probably Amano with their yummy breakfast pasta and maybe a bellini, because.... yum.
What do you wear to feel confident?
I love my Penny and Bennett dressing gown. It is a thick organic cotton and goes right to the ground. I also love high waisted jeans and a white shirt or tee, with fab jewelry, messy hair and bare feet.
What trend should be outlawed?
Fashion-wise, nothing is off-limits with me. If you like it, wear it. I appreciate anyone who DGAF.
What is the one great thing that has come out of lockdown with you i.e learning Tik's Tok
My fiance's new food Intsa. @Hitch.Cooks . He has always been an excellent closet-cook and now he's decided to share his talent. I'm proud of him.
What should my next at-home movie watch be?
Despicable Me. My bubble and I randomly found it again on TV the other night and it brought us such joy. Daddy Gru and his girls, Margo, Edith, and Agnes are hilarious and it's a silly laugh for the whole family. Minions, in particular, have infectious and cheeky laughter.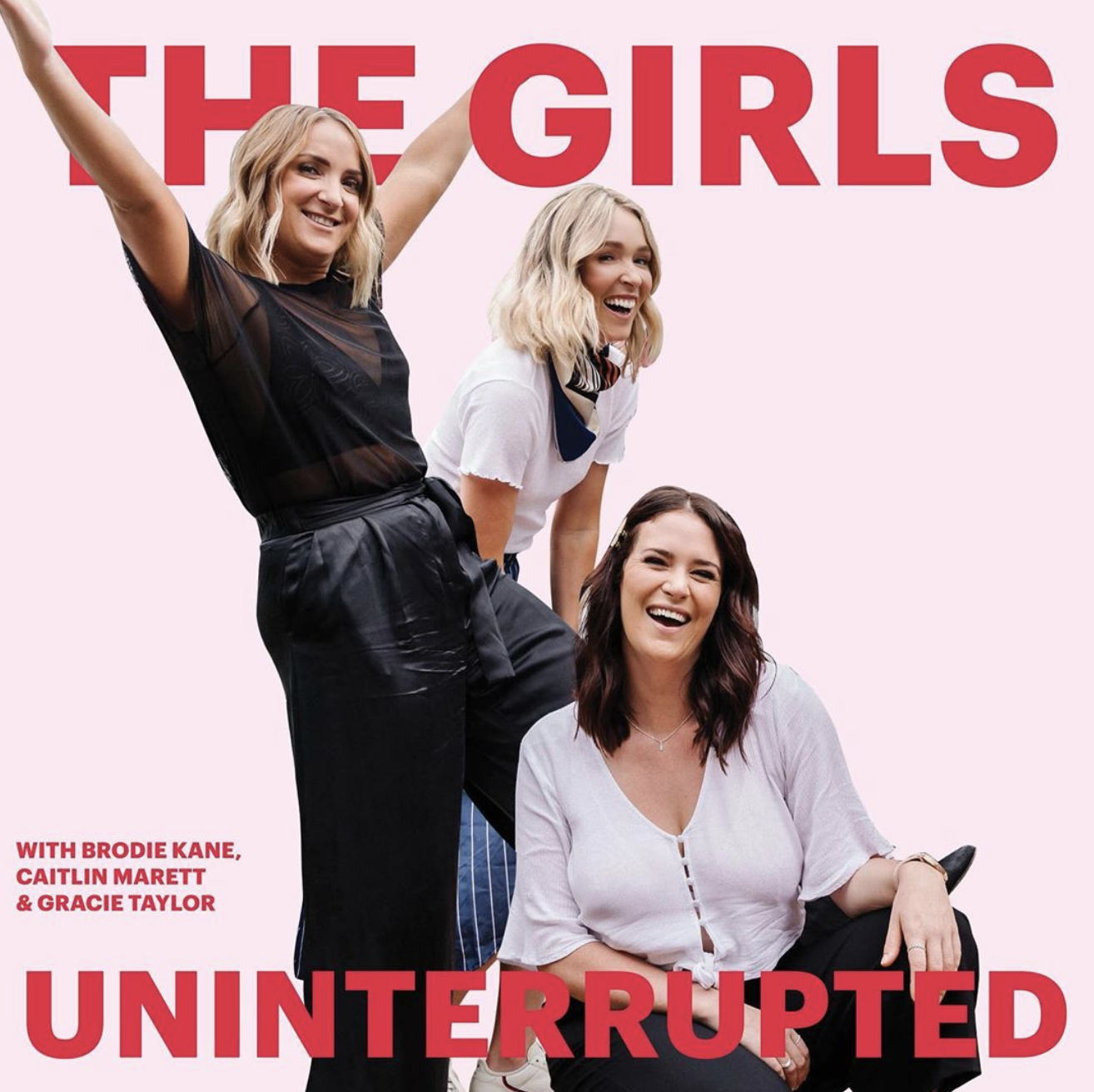 What music are you listening to
Mungo's Hi-Fi and Four Tet's new album 'Sixteen Oceans.'
What are the top insta accounts you are following?
@mhfnz (NZ Mental Health Foundation) gives great advice on how to get through these challenging times, also @allrightnz which is another platform to help people feel grounded, calm and kind during these times. Also @Hitch.Cooks, offering yum and affordable meal inspo for when we are in lockdown.
Any app you can share with us?
Hmmm, House Party and Facetime lol. I don't really do apps. I did use Cozi lots before this. It is a shared diary for Ali and I so we could book in stuff with each other, or remember social events, or to put the garden bins out, etc... But now we are living in each other's pockets, we just book in 'date night' every night at the table. haha.
Whats for dinner tonight?
Lasagne! Delicious warm and cheesy with a wee glass of red.