For our monthly event at Sisters & Co, on Thursday 17th April, we hosted a Marle 'Meet The Designer' Event where ladies from all around the Bay gathered to look at the clothing and meet Juliet Souter.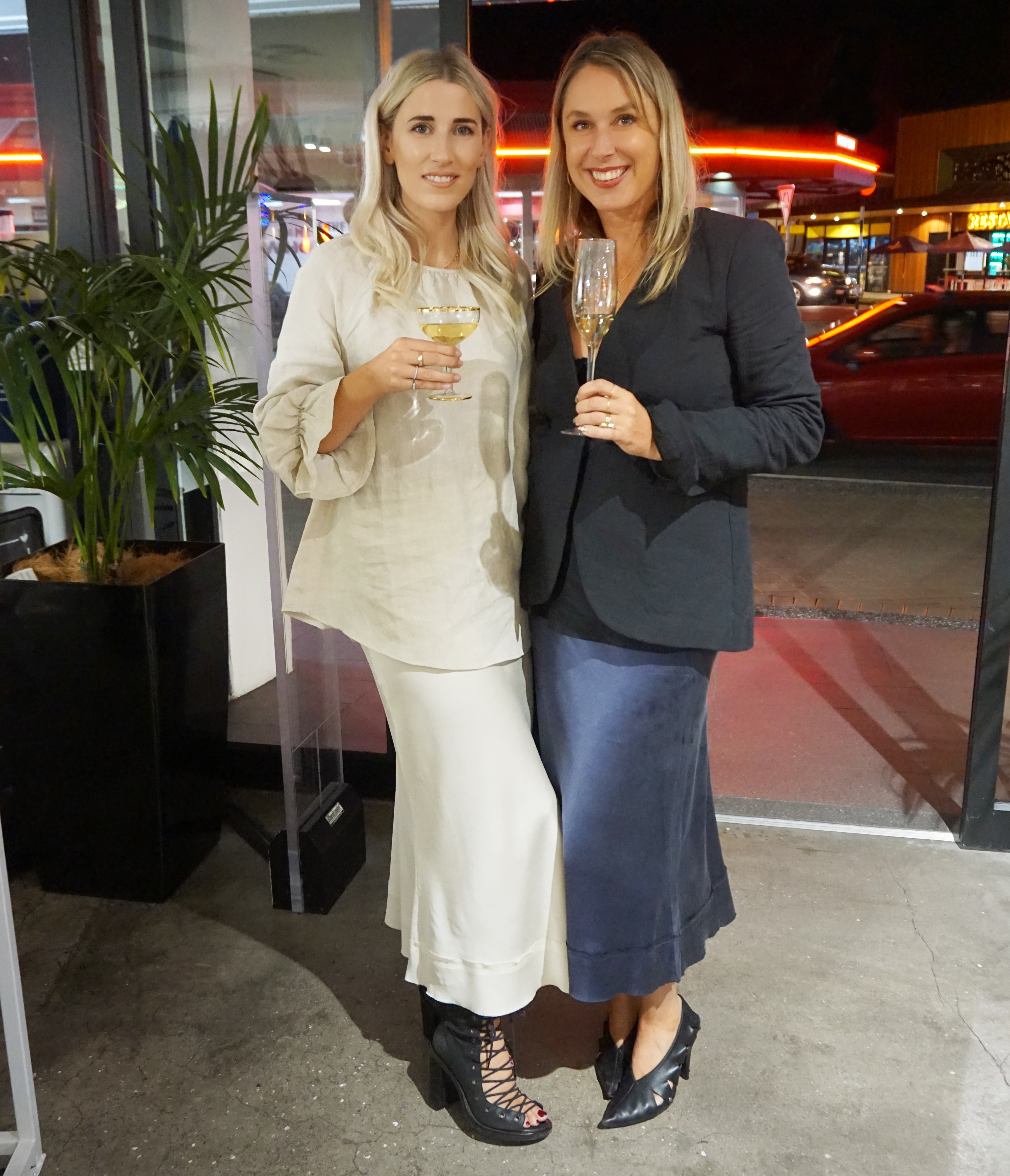 Image: Juliet Souter and Rodelle Payne
Juliet is the owner and designer of Marle, a brand that specialise in luxury clothing filled of knits, silks and stunning designs.
Designed here in Mount Maunganui, each Marle collection is edited to include only the essentials, eventuating in a considered selection of feminine pieces that are both thoughtful and low impact.
Marle is made up of linen, silk, cotton and cashmere, in a palette that echoes Juliet's coastal surroundings and lifestyle — raw, earthy and ultimately pleasurable.
Marle has just launched their new collection, 'Gathered Safely In' which has been hugely popular at Sisters & Co, therefore we decided to have an event to celebrate!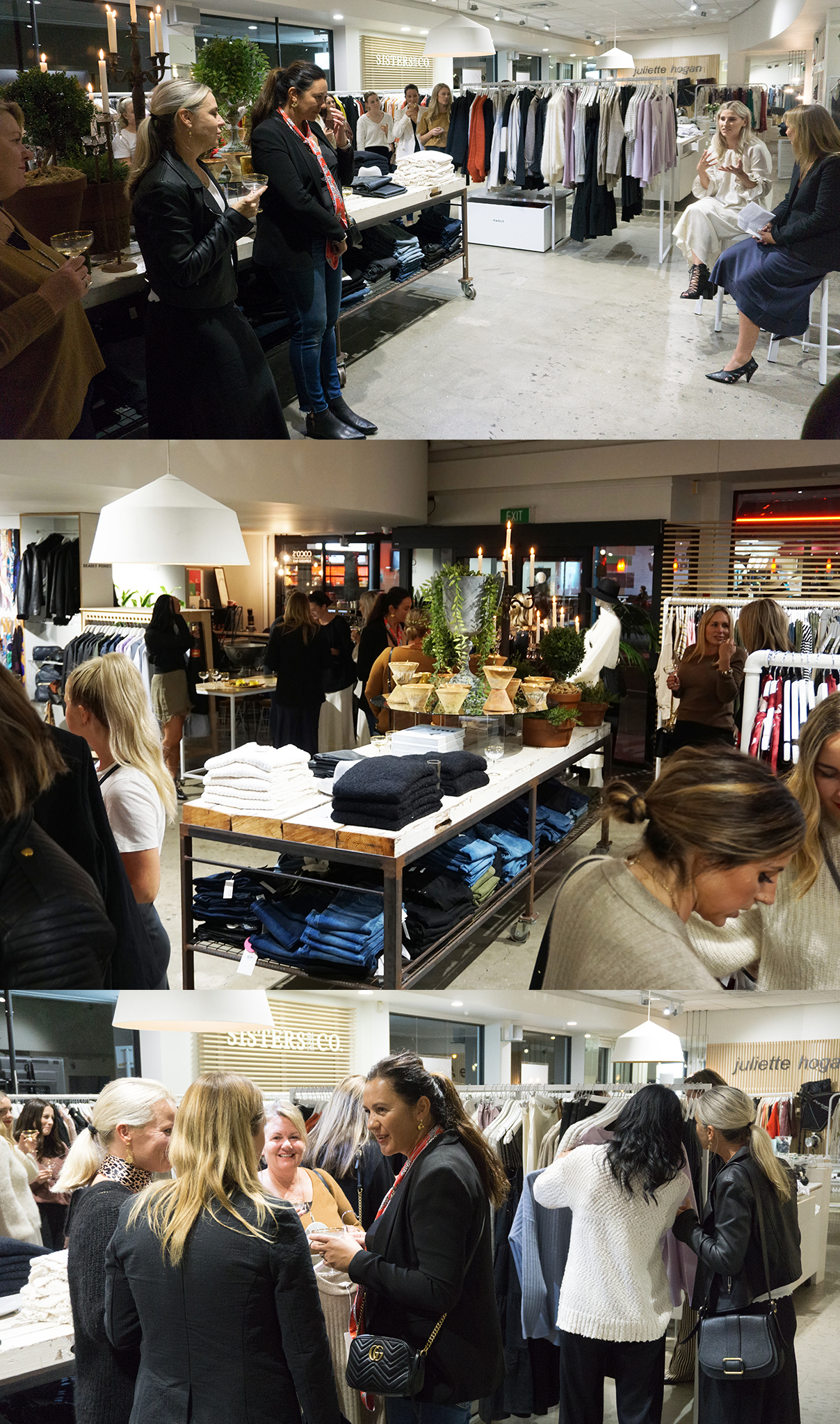 During the evening, we enjoyed listening to music, chatting, drinking champagne and eating nibbles by Blank Canvas catering, and had a Question & Answer session with Juliet.
Juliet explained her journey through her fashion career and what lead her to starting the brand Marle.
Juliet worked for various other brands in New Zealand within the fashion industry and worked her way up to a buying role with one of New Zealand's biggest womens fashion brands. She said she loved every job and each aspect it taught her. When Juliet fell pregnant, she decided to start her own business and moved here to the Bay Of Plenty with her husband. Juliet said she was very happy about moving Mount Maunganui, as it was more of a family place to raise her children and a great place to start a fashion company as there was less competition here.
She revealed her favourite piece she has ever made (Jo Jumper), all about her design process, and much more from her favourite international brands and where she dreams of taking Marle in the future (stay tuned there is some exciting stuff in the works!).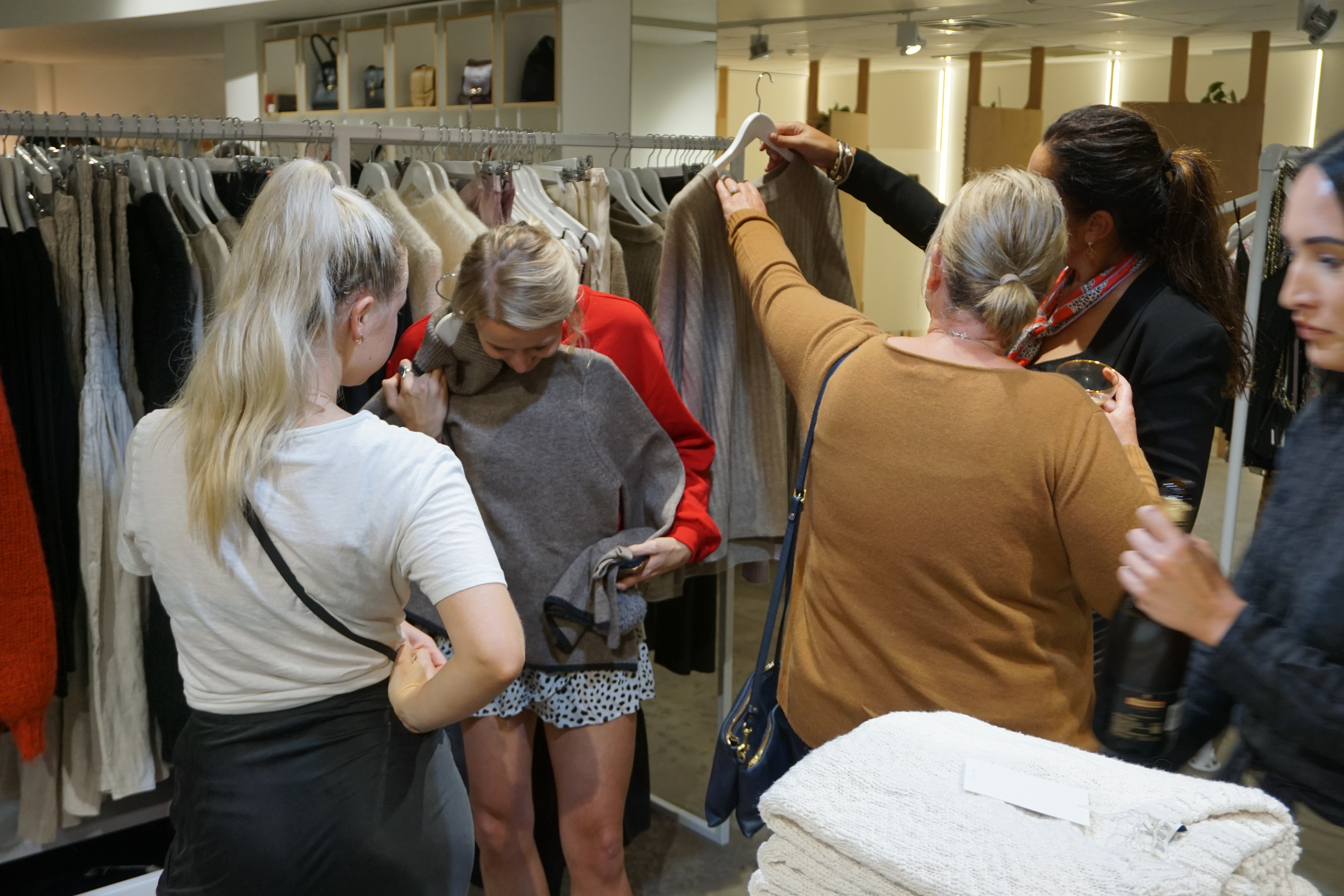 It was a great evening and filled with inspiring women and motivational chat.

We would like to thank Juliet, and the rest of the Marle team for coming along to the event and teaching us about the clothing, the brand and what Marle stands for.
Shop all new Marle arrivals in store and online at Sisters & Co and keep an eye out for our next monthly event on our mail list or social media channels and be sure to RSVP and come along!