LETS TALK BOOTS: KNEE HIGH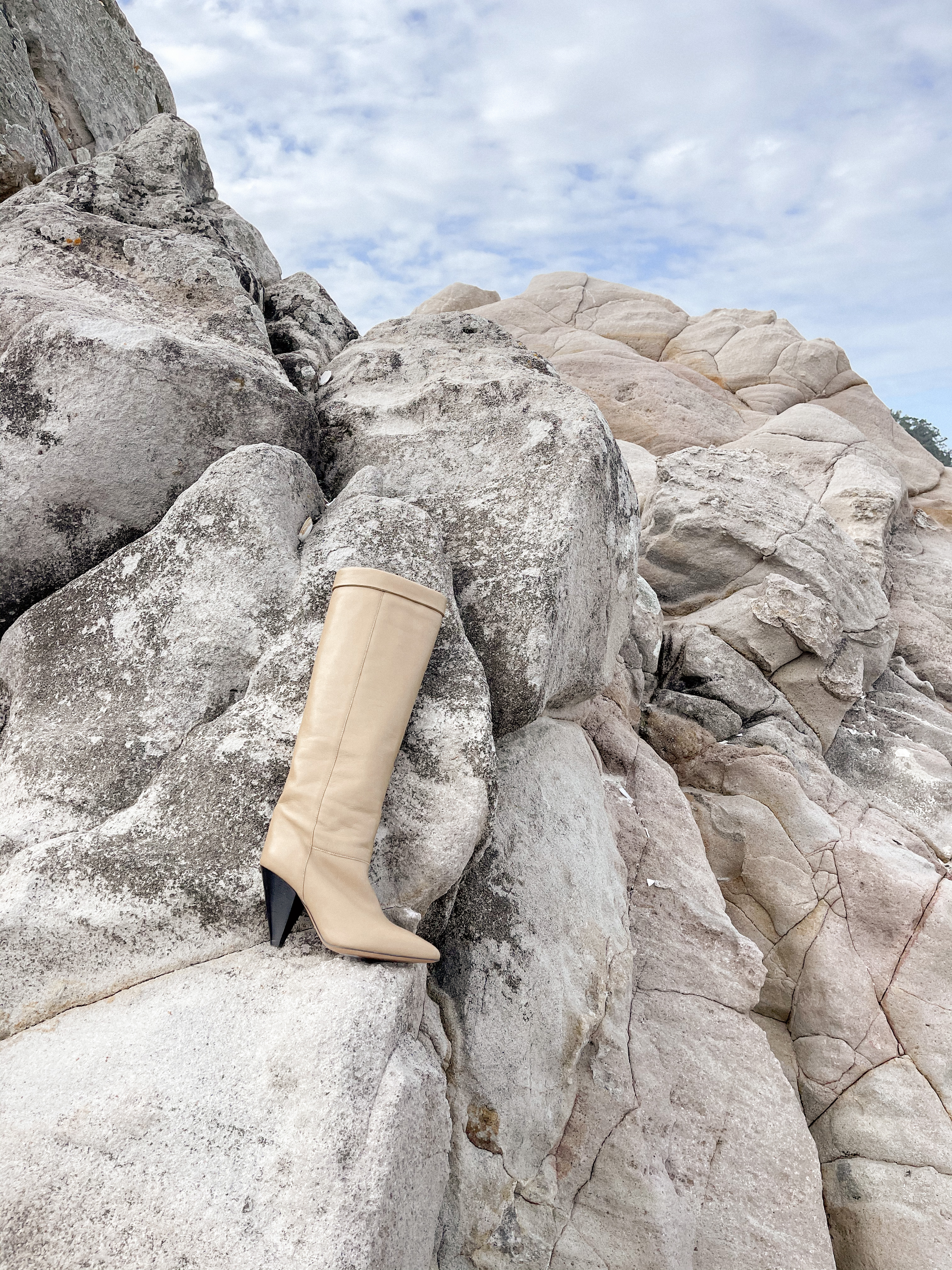 Questioning when the acceptable time is to bring out your knee-high boot, anytime is the answer! A knee-high boot is an indispensable addition to your wardrobe, especially heading into our cooler months, but styling them can be a bit out of anyone's comfort zone.
Put simply, when you look good, you feel good – so let's step out of that zone and explore the power of the knee-high.
Depending on which style you fall in love with, a pair of knee-high boots have the potential to be the statement piece of an outfit or your classic wardrobe staple.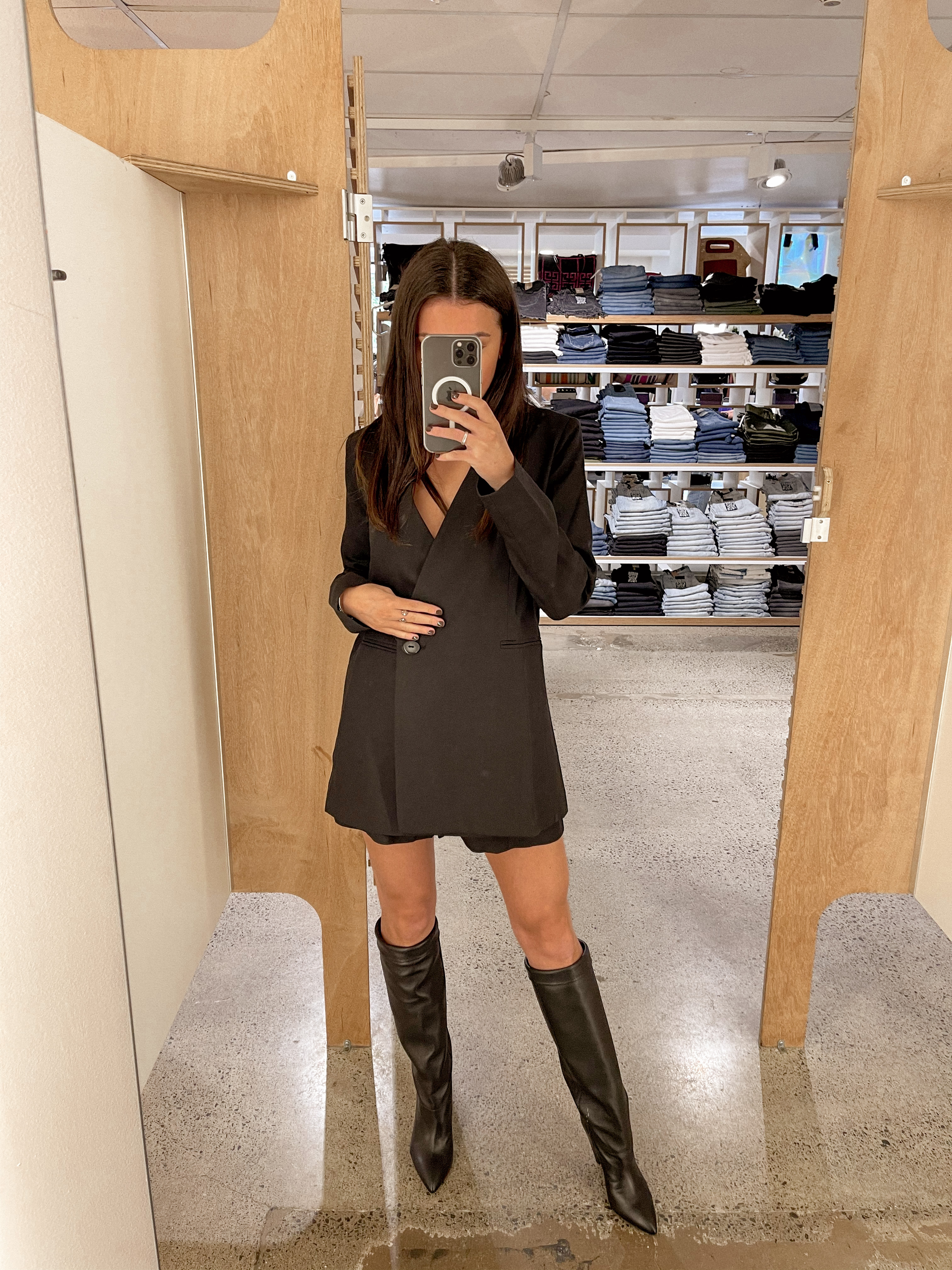 Looking into a more perennial pair to add to your wardrobe – pointed is the way to go, effortlessly stepping up any outfit. Our Isabel Marant – Loens High Boot is the perfect way to refine your ensemble – go for the chic and elegant look with pairing it with the St. Agni Pierre Short and Louis Blazer. Coupling the stunning knee-high boots with your choice of dress, skirt or short adds the perfect amount of drama to your outfit. Our beautiful IRO – Duc Boot seamlessly provides sophistication to any look, with the refined leather and soft pointed toe transporting you into the high-class streets of Paris.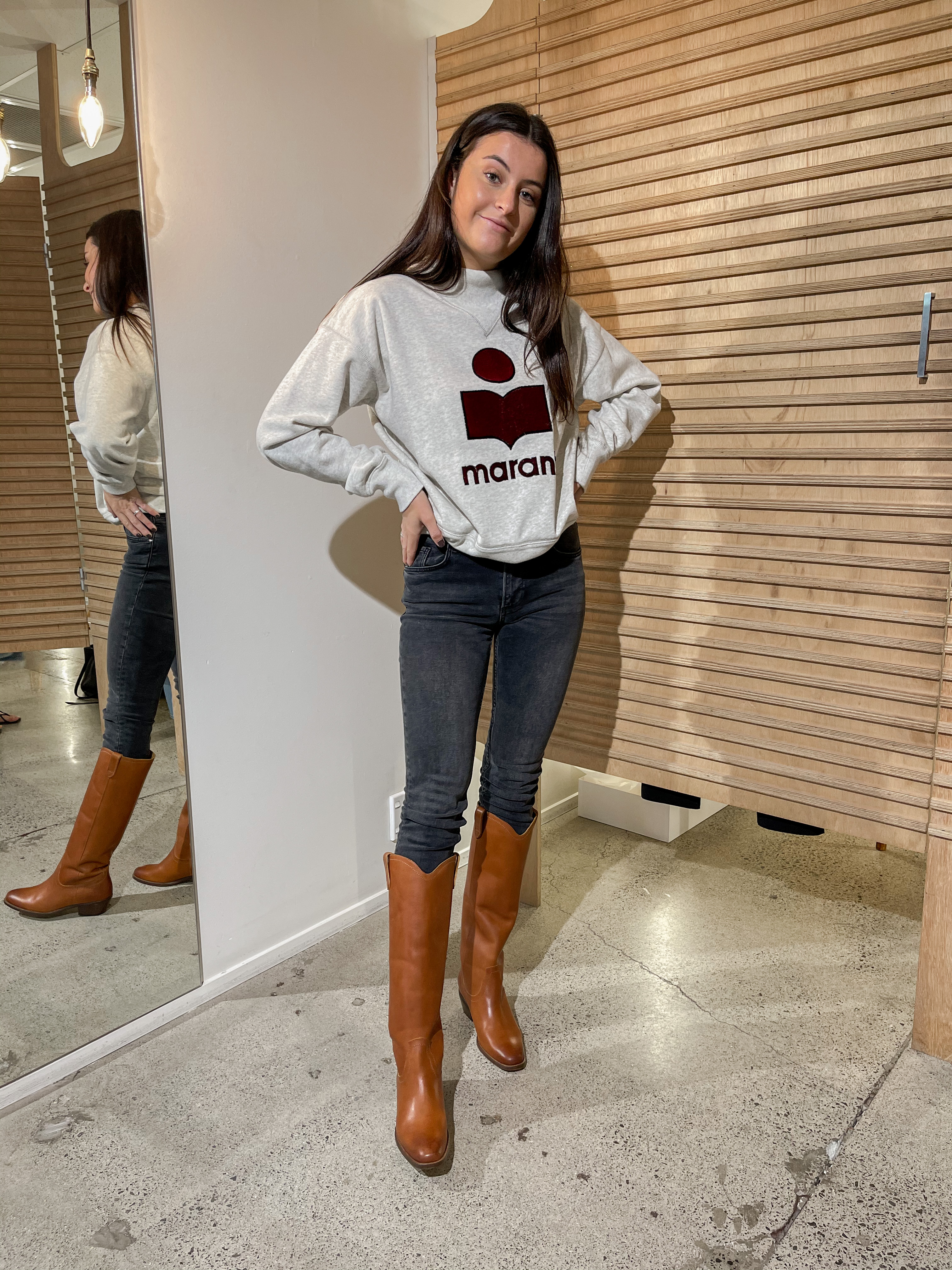 With styling a more classic boot like the riding boot style, we look towards jeans! Wearing our Vanessa Bruno – Santiag Boots with a pair of jeans is a flawless way to fashion that classic, elemental casual look you're after. Tailored like the historical English riding boot, this look has been given a contemporary revamp, fashioned to add a dash of luxury to your casual jeans and t-shirt everyday outfit. Tucked in or out or your jeans – wearing a classic riding boot style is the perfect day-to-night outfit. We've slipped on the brown classics with the simple black Anine Bing – Gabe Jean, your timeless pair of skinny jeans, and Isabel Marant Etoile – Moby Sweat Shirt to elevate a relaxed look.
Alternatively, if it's the ultra-feminine look you're after pairing the classic knee-high boots with our beautiful Ciao Lucia – Lara Dress, acts as a seamless counterpart to your outfit.
The knee-high boots are the ultimate way to elongate your legs and add flair to your look with comfort, the low heel boot elevates any ensemble – posing as the ultimate substitute to your pair of definitive heels.