It's safe to say that jean trends are constantly changing, even seen to go back and forth through style crazes and colour trends. Through the constant evolution and revisiting of looks bursts the emergence of hybrid styles – like the slim straight, tapered and even boot leg.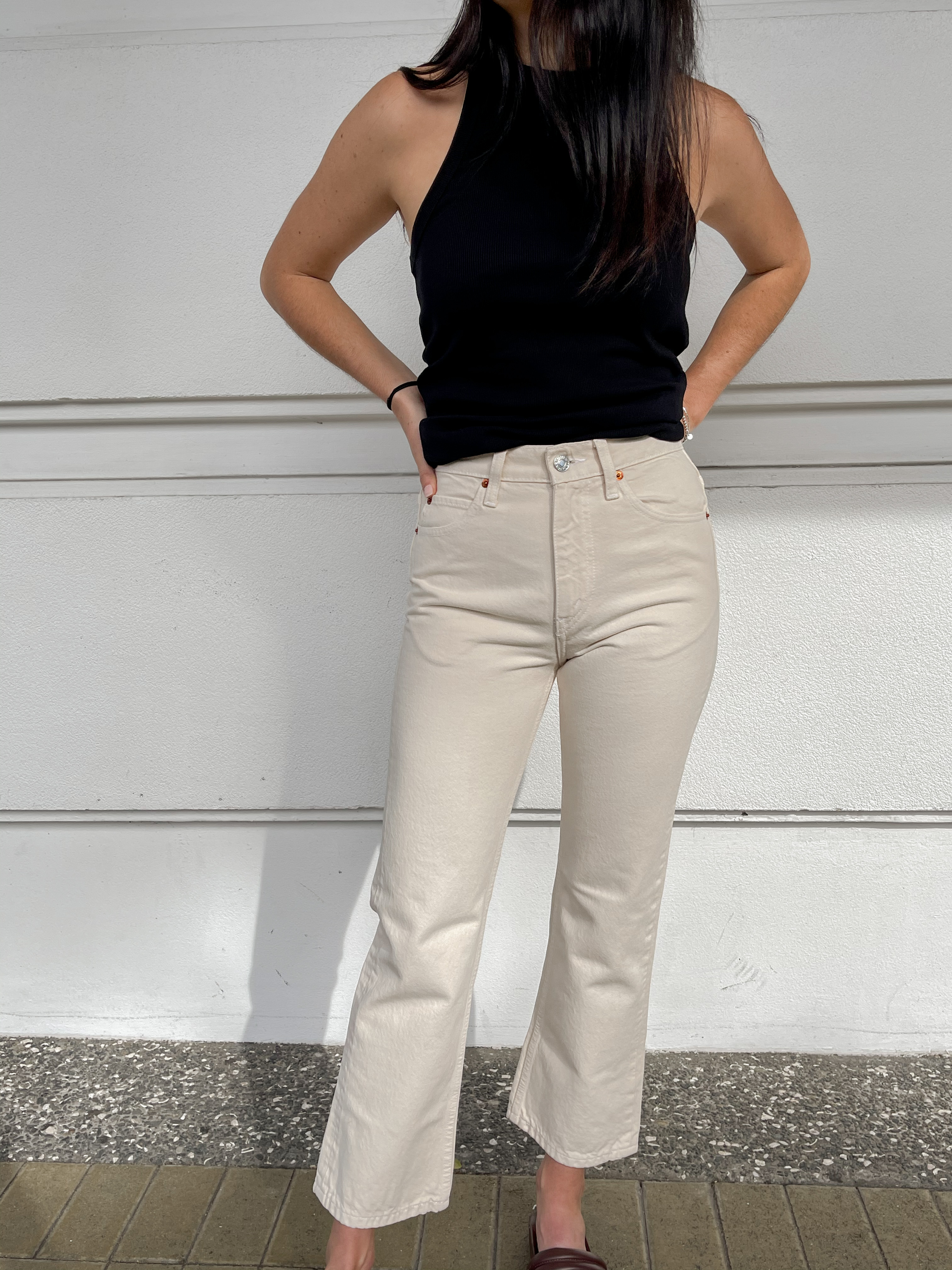 Think high and cropped for petite body –
Being petite you are always facing the obstacle of length when looking for your ideal pair of jeans. If this is you there are two key things that should be taken into consideration when on the hunt for your perfect pair…
First and foremost, opt for a pair of jeans that are high waisted and figure hugging. A pair like this will allow you to not only add the illusion of height and elongation but also act to slim the silhouette of your figure.
The other key thing to pay attention to is the length of the jeans – stay on lookout for an ankle cropped jean that is cut off just above the ankle. Having this little part of your legs showing acts perfectly to give the illusion of longer legs. You could even pair this with some heels to extend you figure even more. Alternatively, if you're more comfortable in a pair of flats or sneakers, no worries, finish your look with your favourite shirt tucked in and you've got yourself the perfect ensemble!
You'll find that the same principles apply for someone of an hourglass figure. Being cautious not to cut off any portions of your body – a pair of high waisted cropped are your go to. This way you'll have a pair that mould to your body and enhance your figure.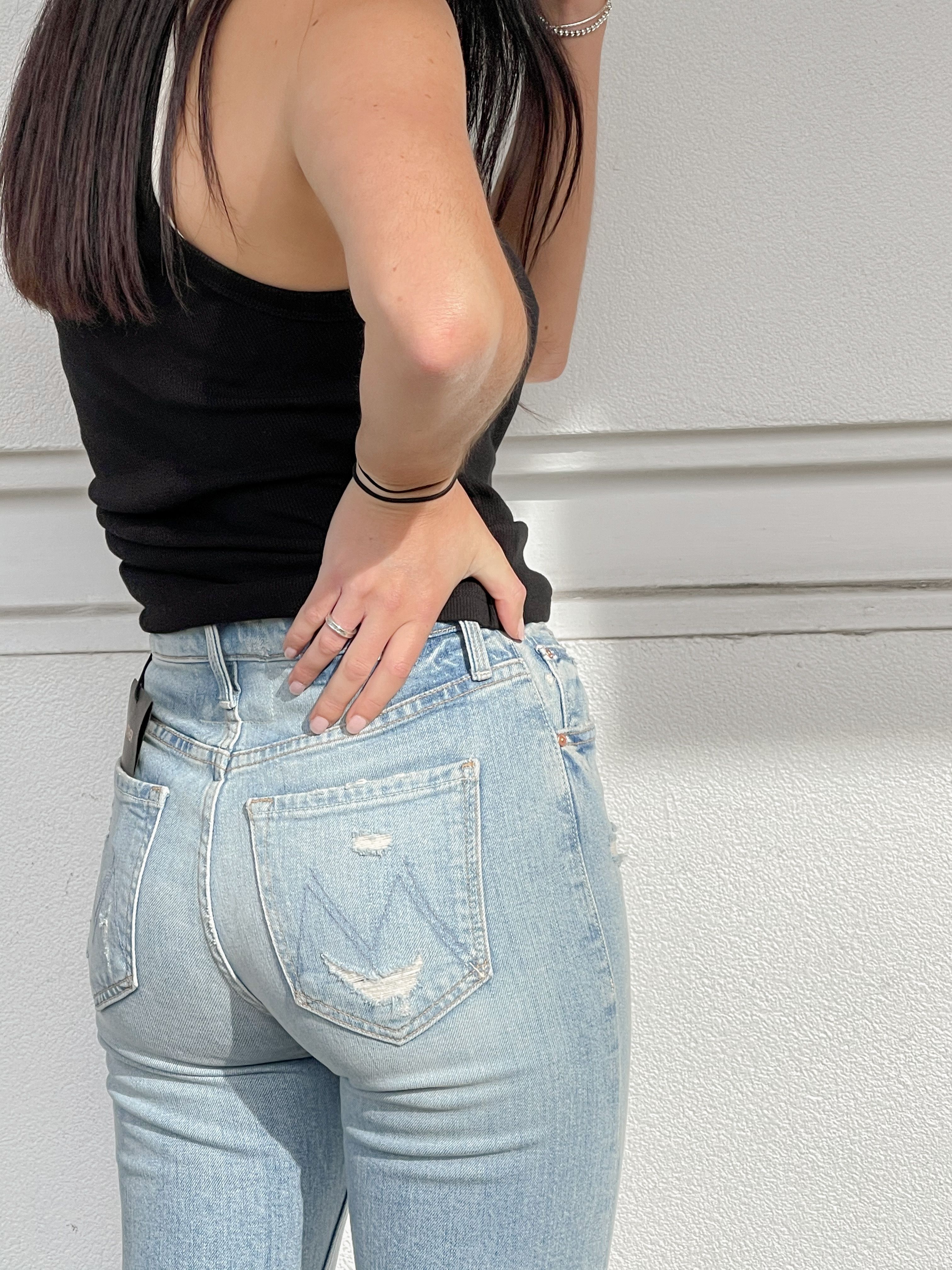 Tall and slender, opt for the Flared jeans –
Just like petite women, women who are tall also face the task of finding the model length for their jeans. In this respect, it is necessary to consider the length of the leg on the jean and the waistline height.
Wide leg or flared jeans could be one of your best contenders for a tall figure. The wider bottom, compared with a straight leg cut, balances out your silhouette – generating the look of an hourglass profile. A dark denim or black is best for shaping a figure and also adds to the diversity of the pair of jeans – wearing them as your everyday pair with a relaxed t-shirt, or dress your jeans up to wear into the office or on a night out.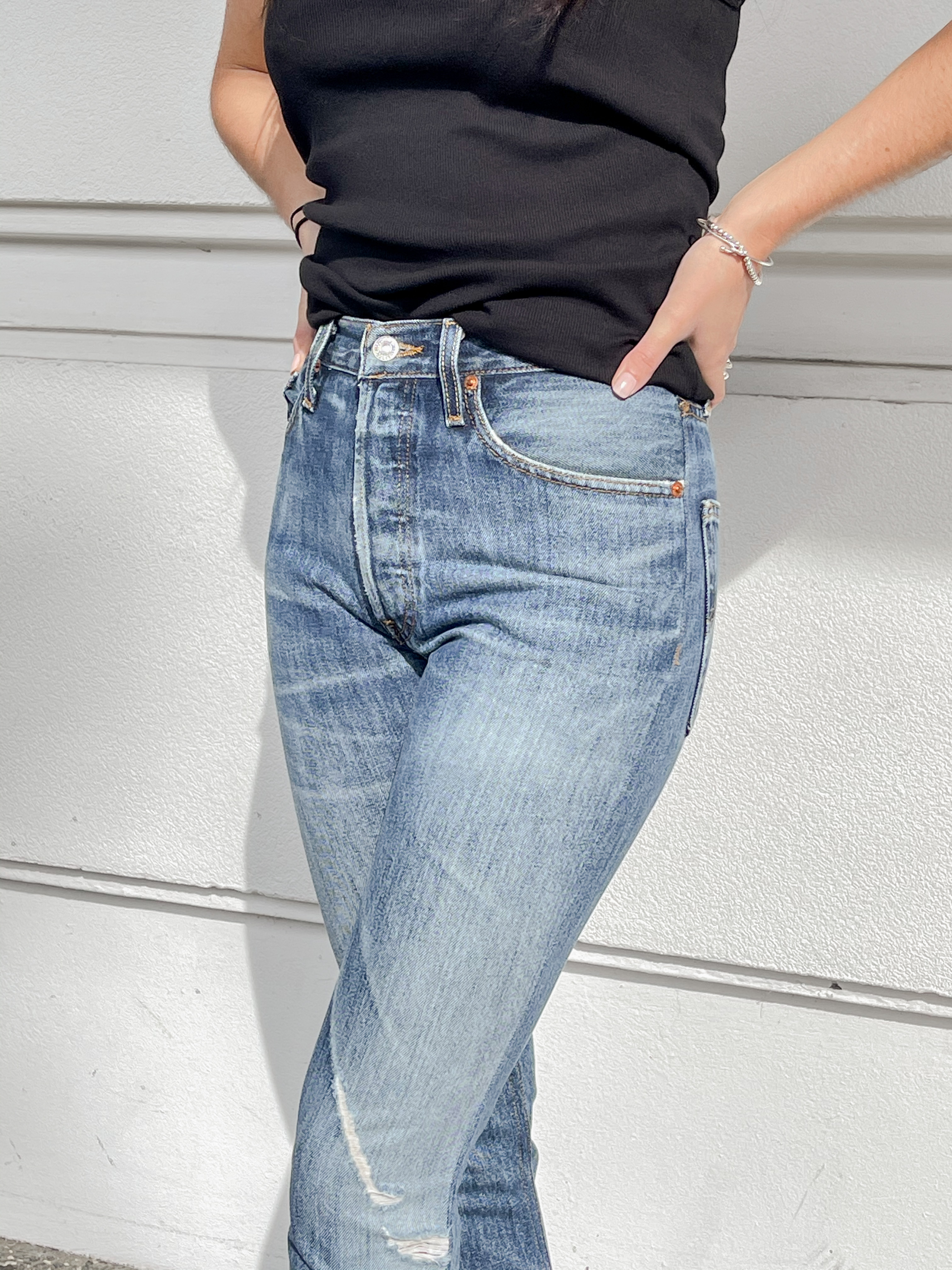 Slimming aesthetic –
If you're a devoted skinny fan then perhaps it's time to try their look-a-likes – the slim straight and tapered jean. The slim straight are styled to be fitting through the thigh and flow straight down from the calf section, whereas, the tapered jean gradually narrows itself as it goes down the leg towards the ankle.