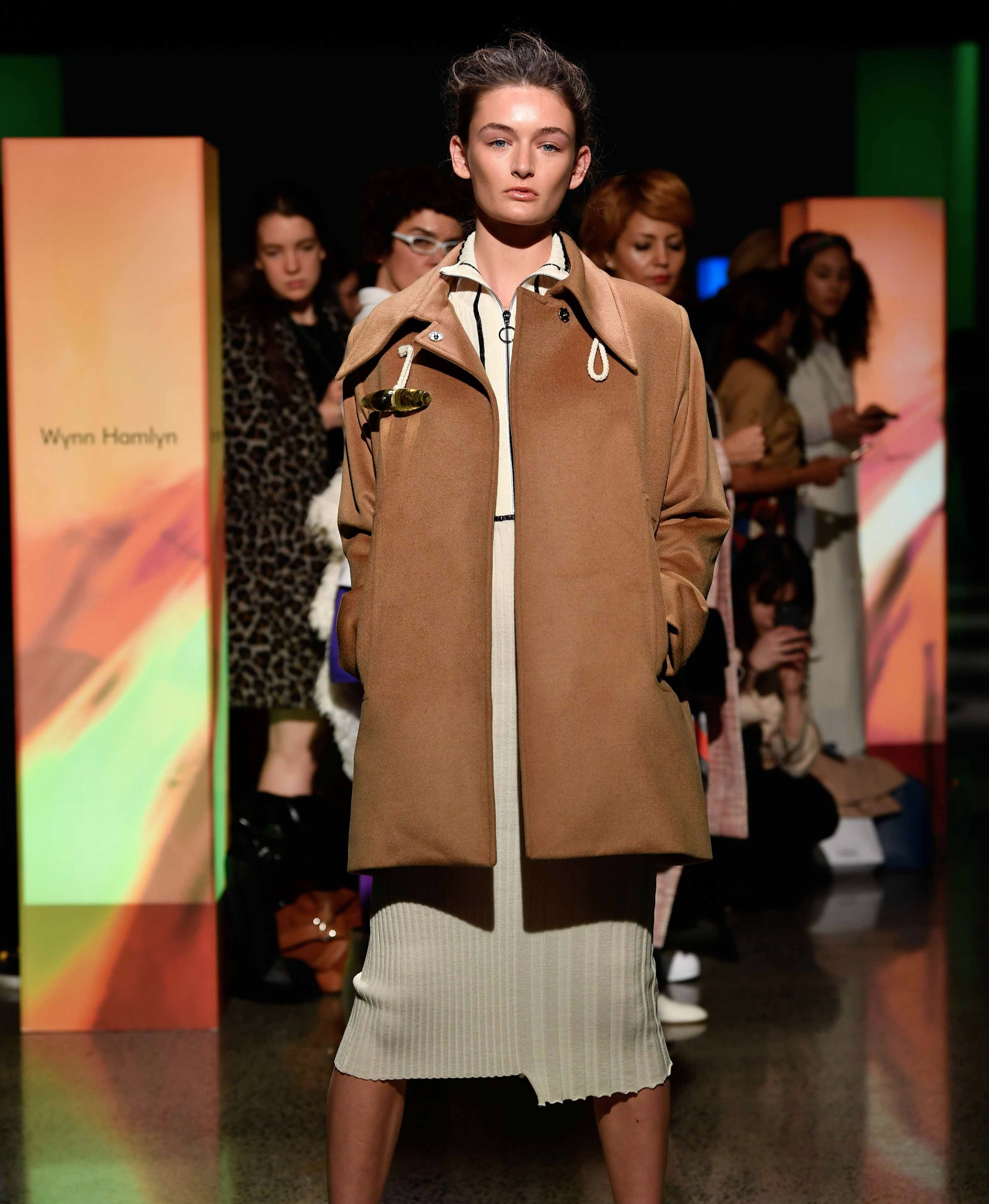 Image: apparelmagazine.co.nz
Wynn Hamlyn is a New Zealand label we've admired for a while and we're excited to announce that you can now shop Wynn Hamlyn right here at Sisters & Co! Wynn Crawshaw, the designer the label, is blessed with a sort of intense inspiration that means his unusual shapes and prints feel natural and somehow effortless.
His latest collection is based on a documentary called 'Wormwood', which is a story about how the CIA used its scientists to experiment with LSD. "They thought it would help their operatives, which sounds super-bizarre these days because we know what it does and doesn't do," said Wynn to Viva Magazine. "Obviously LSD is this crazy, loopy, warped world when you use it, so the aesthetic for resort 2019 is basically a mix of spies and scientists and their secret meetings at night."
Wynn has successfully translated this inspiration into a range of 1960s-inspired shapes and colours with "splashes of those psychedelics dripping into it". His trench coats are adorned with fantastically oversized resin toggles made by his mum and there are cable knit sweatshirts with hand-sewn "free love" emblems and custom prints that riff on tie-dye.
The design process for Wynn is less about the idea of a muse than of a woman "who leaves you questioning who she is rather than what she looks like. The woman I design for has an interest in design or art or fashion or style but who is also a little subversive."