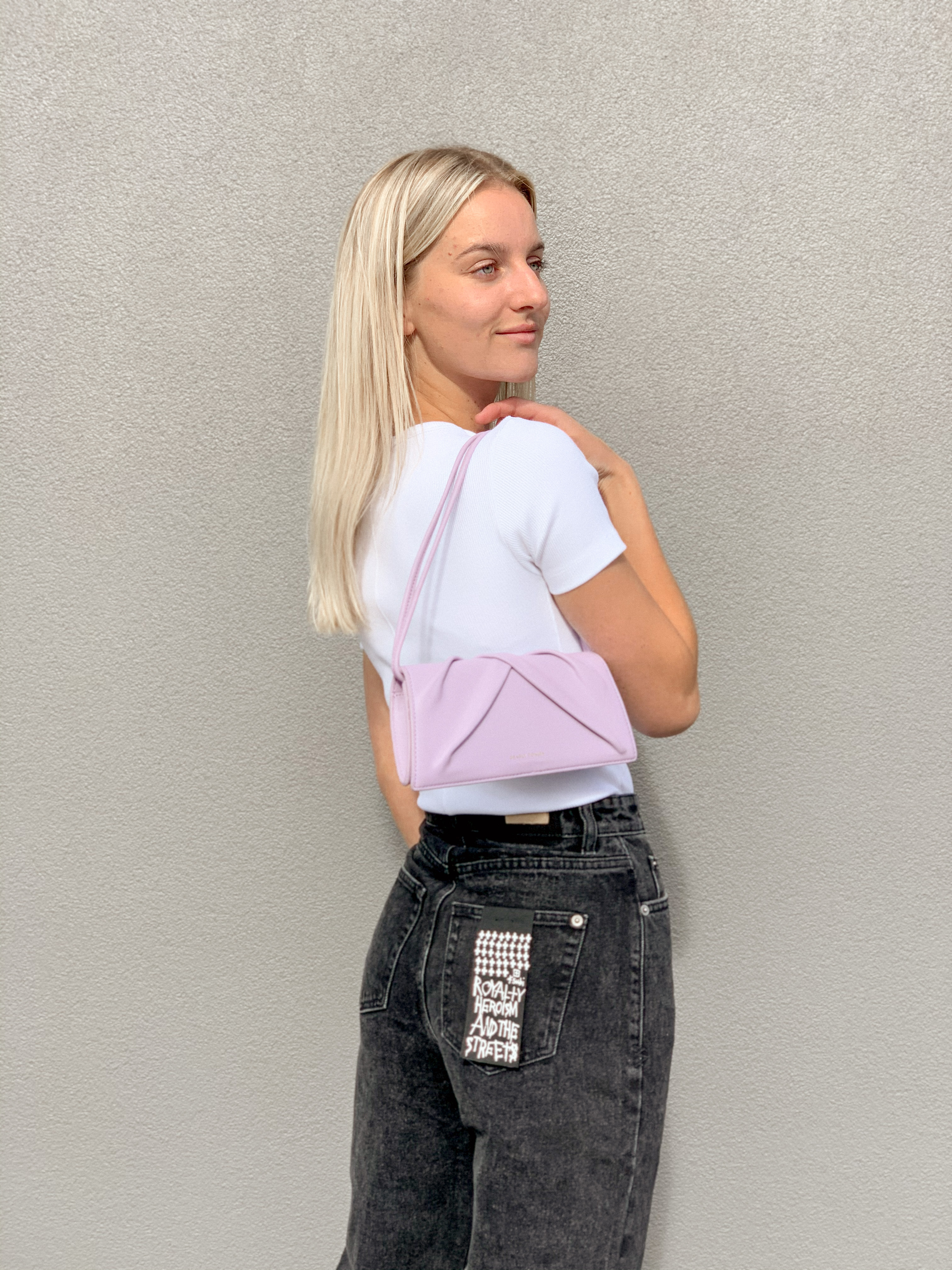 How we wear denim:
This is your style guide from the Sisters team on how we like to wear our denim.
Black washed denim can be easily dressed up or down. Pair it with a fitted white tee and bag that adds a pop of colour over your shoulder. On your way out the door, slip on your clean white sneakers. You're ready for the day looking effortless, yet stylish.
Pairing a fitted tee with a straight leg jean brings attention to the waist and creates a beautiful silhouette look.
If you want an easy day fit transition into evening wear, pair these jeans with a crisp beige blazer, styled with an simple silk cami or relaxed tee underneath. A statement set of gold earings and small chic hangbag completes this fit!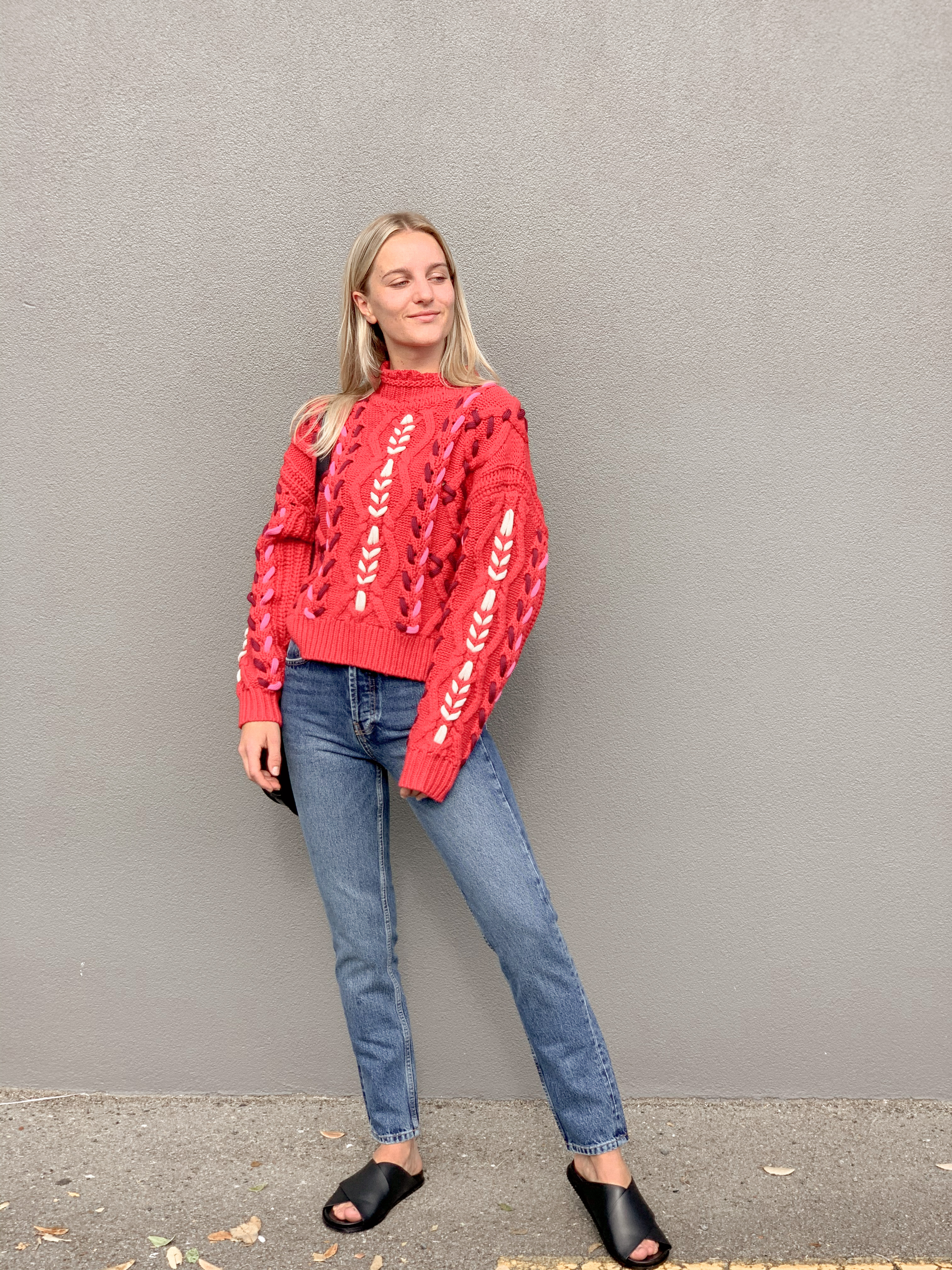 Mid indigo denim is such a versitle jean that can get you from coffee to cocktails. This deep blue denimn is the perfect winter jean to pair with a cosy relaxed knit. By adding a covered slide, you have your inbetween season look covered. This denim goes across seasons.
This colour jean can act as an inbetween body neautrual. By having a simple black cami and a black leather mule, your outfit is tied together effortlessly.
If you want to add a splash of colour, pop on a knit, longsleeve or tee that stands out.
Alternatively, you can go for a monochromatic look, layer a singlet, relaxed tee and cardi all slightly different tones of beige. This is a personal favourite!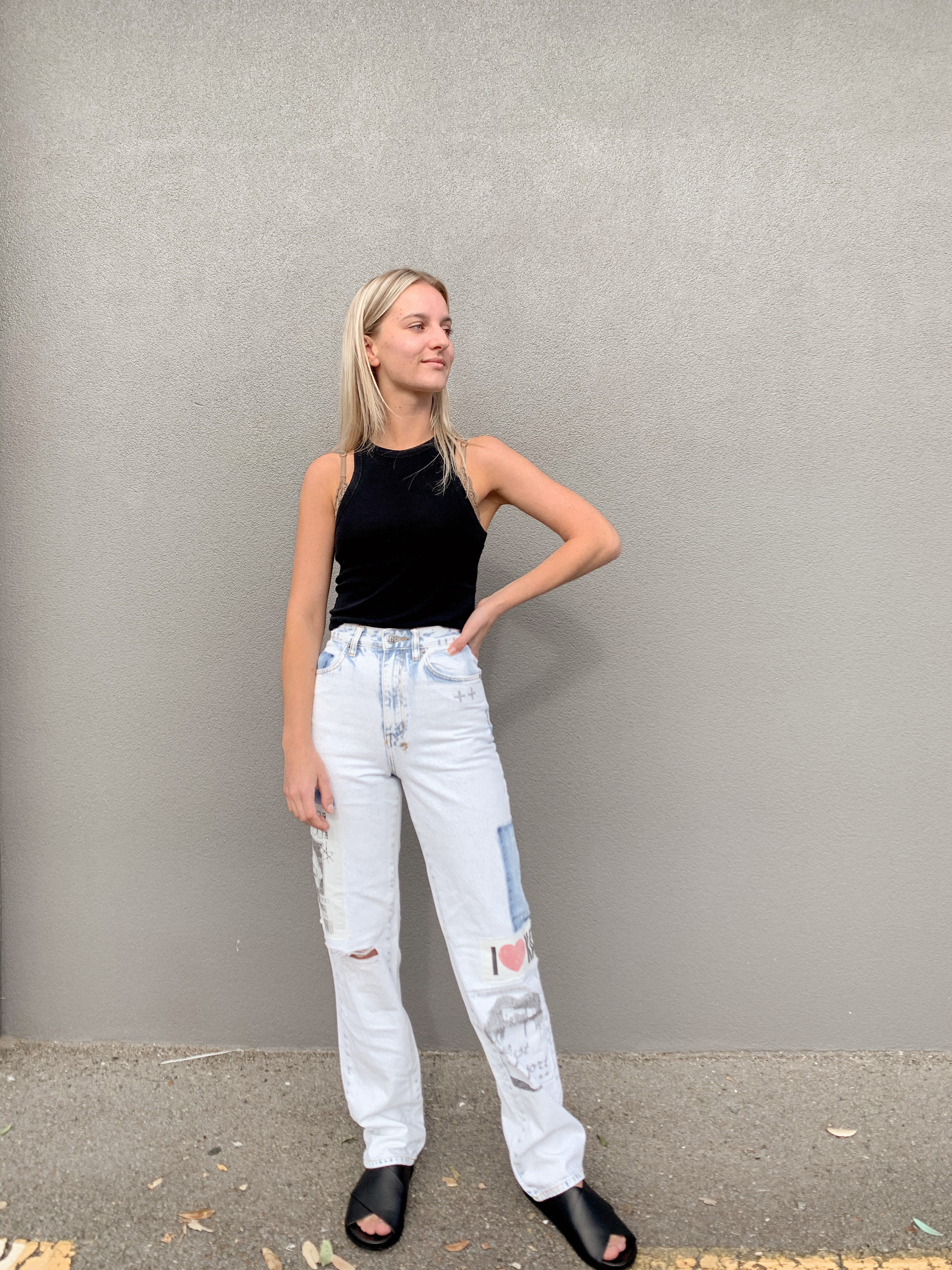 Easy weekend denim that is casual, but doesnt fail to get noticed.
A light washed, relaxed fit denim with beautiful sewen on patches act as your statement piece to build an outfit instantly. Pair these jeans with a simple, fitted ribbed singlet and you have already completed the look. Slip on your favourite slides or sneakers, and you are ready to roam the streets with your friends!