Nothing speaks elegance and style more seamlessly then spots and stripes. This spring/summer they are making a major comeback and can be seen all over the streets and runways adding edge to casual get ups and sophistication to special events.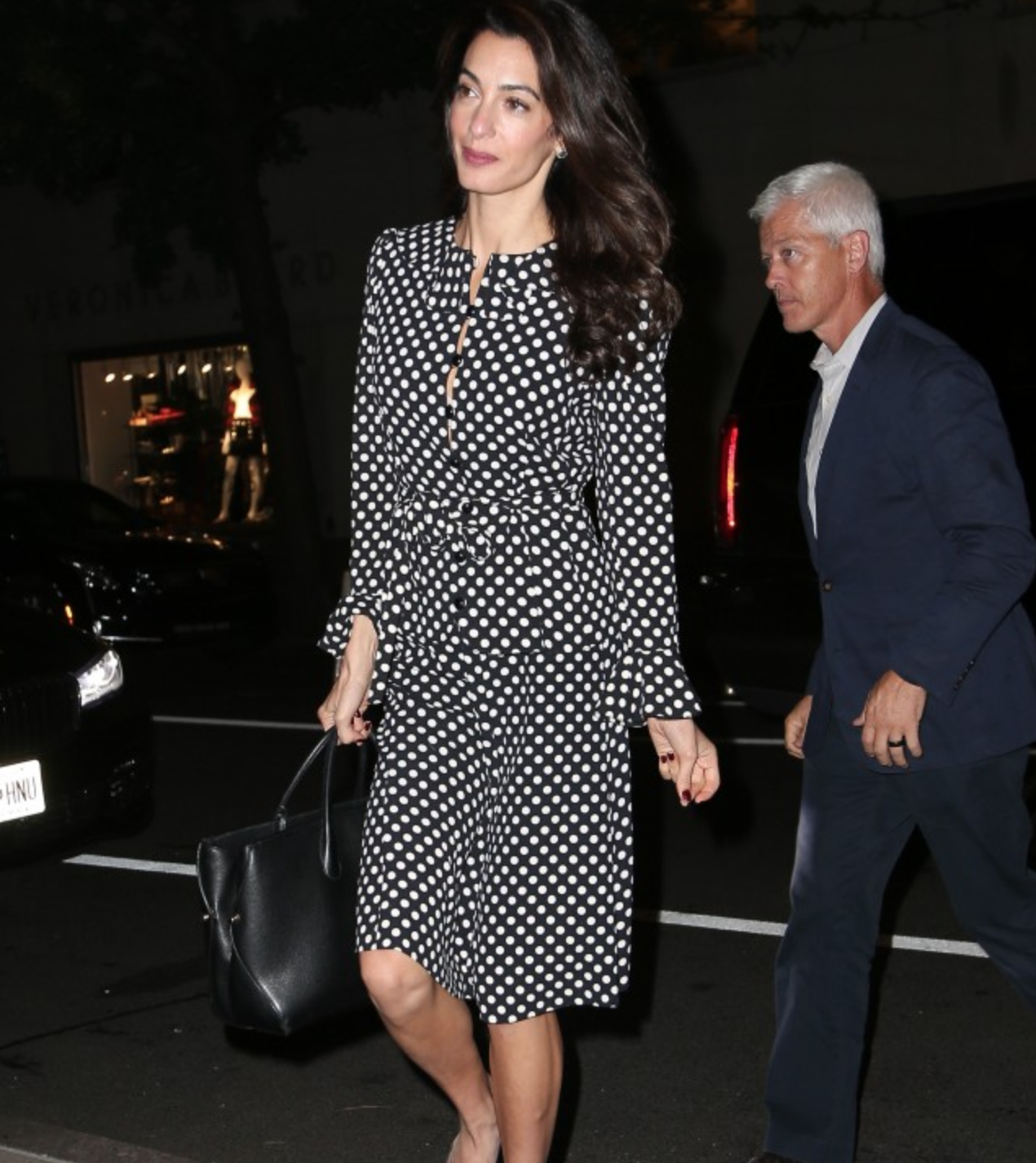 Image: Amal Clooney rocking the polka dot look
Human rights lawyer, Amal Clooney, is known as one of the chicest women on the planet! She dominates the polka dot look by wearing spots and stripes at office and at some of the many events she attends.
Local blonde beauty, sporting superstar and all-round golden girl, Gemma McCaw, has also adopted the chic spot trend. For her baby shower held locally last weekend, she looked stunning in an Equipment silk polka dot dress.
While the catwalks and celebrities alike are awash with whimsical polka dots and bold stripes working them into your spring summer wardrobe is a lot easier then you think. Here are five ways to get spots and stripes into your life: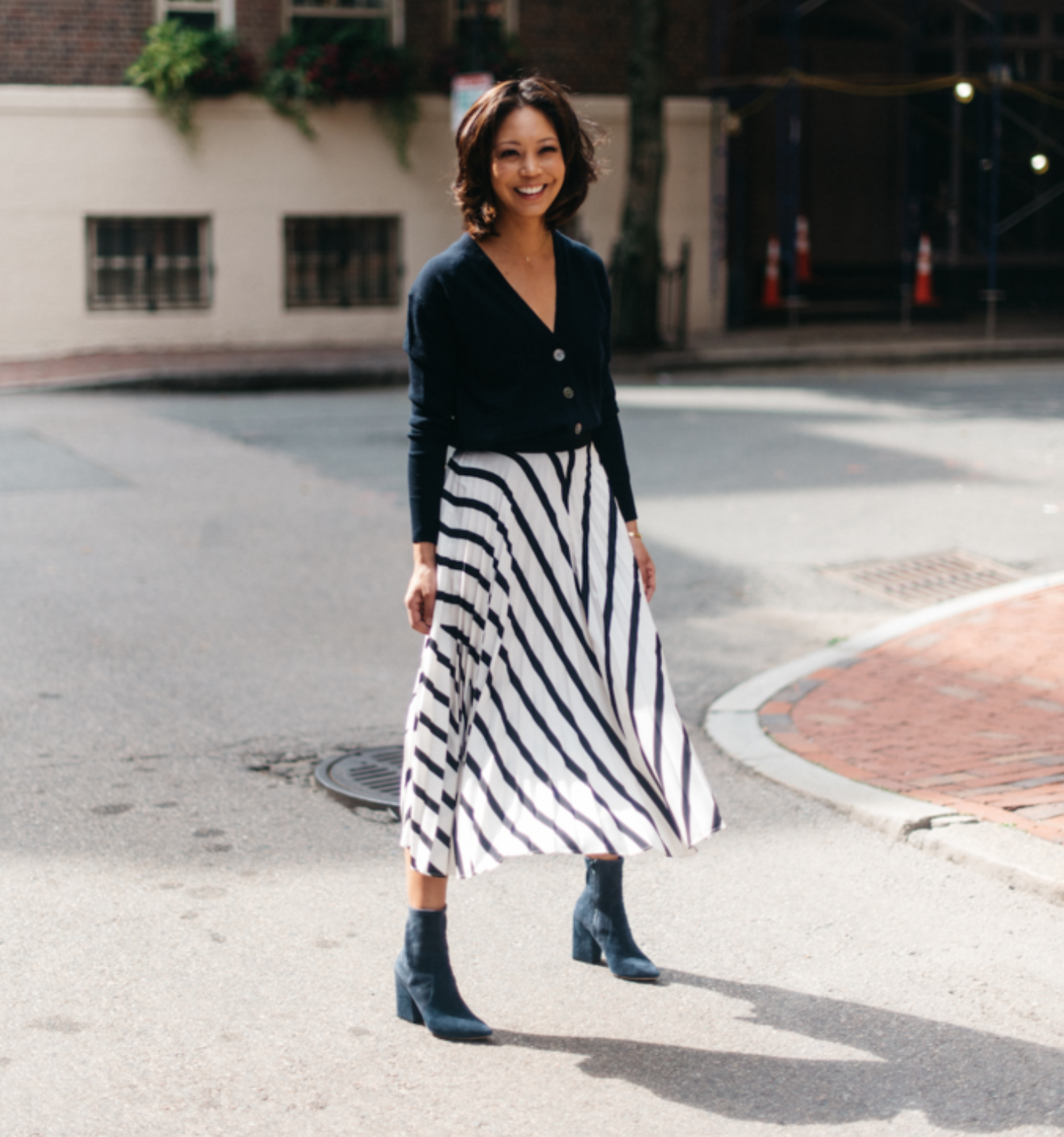 Image: Jasmine Punzalan of Kodomo wearing the Fadia Skirt by Vanessa Bruno
1. The Dotty Dress
Spotty shirts or dresses are a great way to introduce this trend and if teamed back with denim and sneakers this is a casual way to wear this look. For a more dressy approach chic black pants, shirt and heel are a great way to go. (Equipment spotty shirt and Gemma McCaw in her dress).
2. The French Stripe
Cream and Ivory stripes in a skirt are so French and ooze 'je ne sais quios' with the pleats and swirls – super feminine and elegant!
3. The Party Polka Dot
For something, more party and flirty try a matching set with gold lurex sparkly spots. Either worn as a separates or together as a set you won't be missed at the party in this outfit!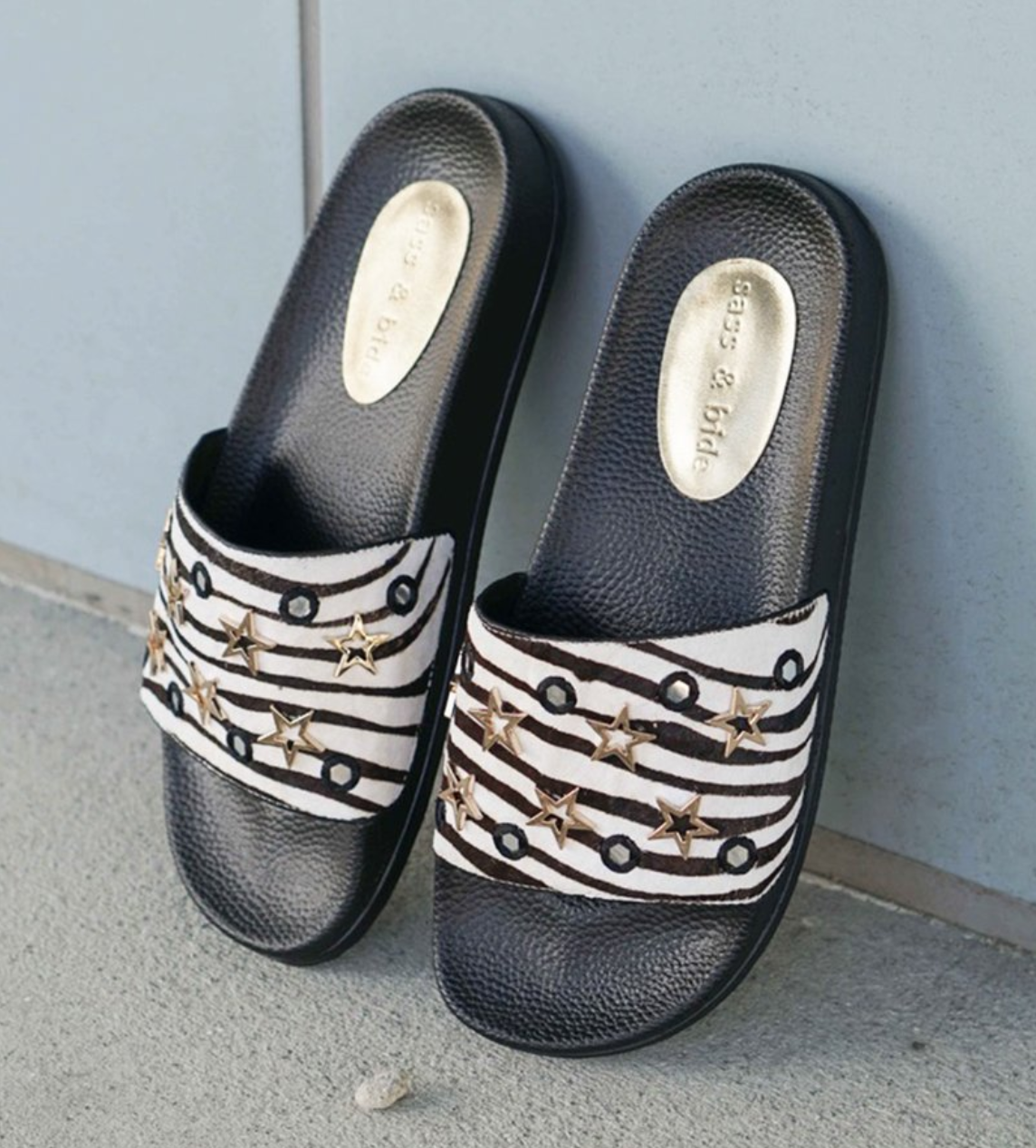 Image: Take The Floor Slide by Sass & Bide
4. The Casual Stripe
For a casual weekend vibe you can't go wrong with the king of stripes – a Bassike striped singlet or tee. No one in my opinion does stripes better then Bassike so grab yourself a black and white, sailor blue or racy red stripe for your weekend wear.
5. The Striped Slide
And if you can't quite bring yourself to do spots or stripes add it in a casual summer slide. The new Sass & Bide summer slide nails the stripes for a super fun look.