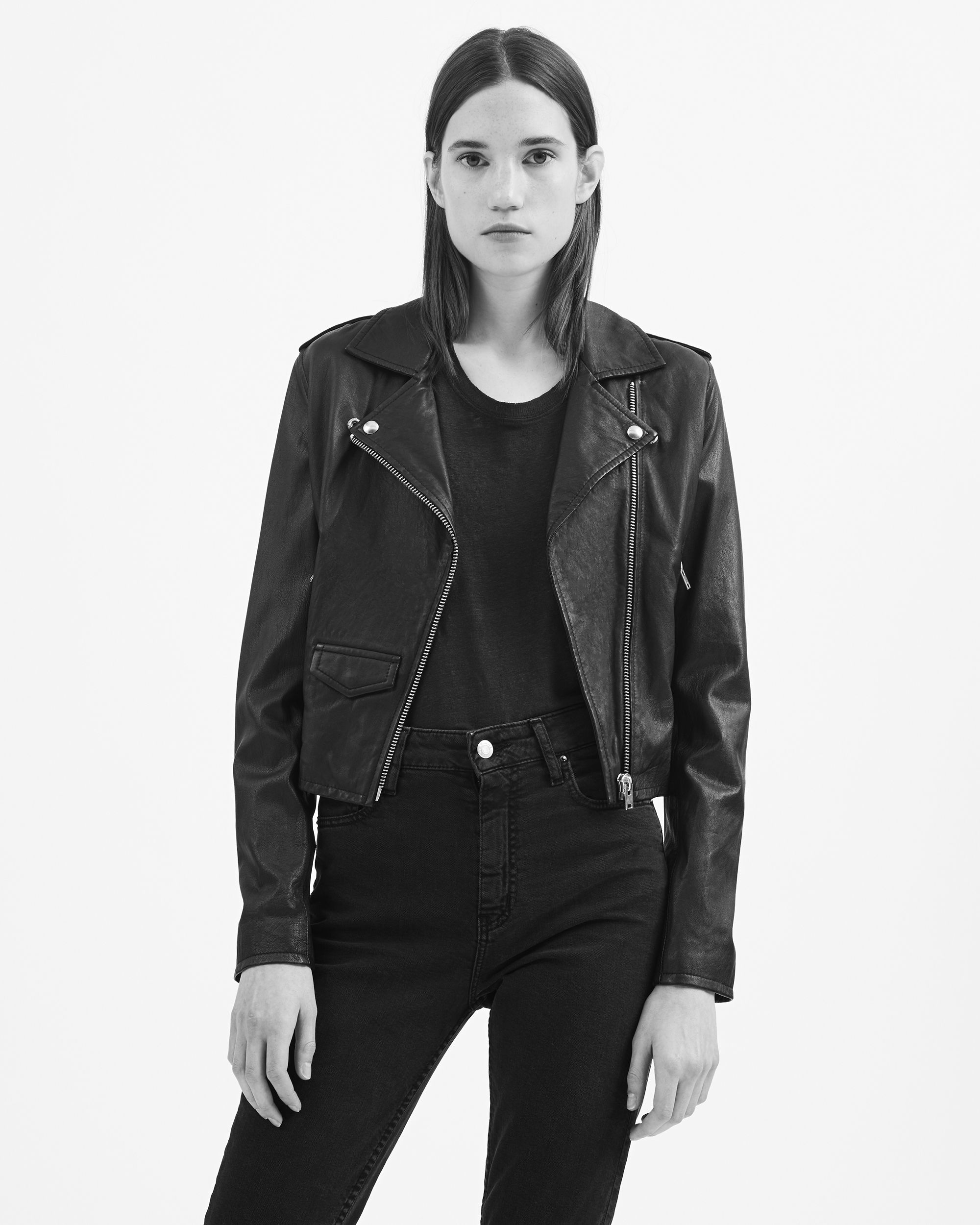 Image: The Ashville Jacket by IRO
We've been lusting after this French label for quite some time, and now that it's here we are blown away by IRO's luxurious blend of excellent quality and standout style.
Know for their flowy dresses, leather jackets and slouchy t-shirts, the brand is edgy and oh so effortless. Created in 2005 between Paris and New York, by Arik and Laurent Bitton, two visionary brothers who are both passionate about music, architecture and design, which is evident in their bold collections.
Originally from Paris, once Arik and Laurent experienced the energy of New York, they wanted to untie the two most fashionable places in the world. Their clothing represents the modern female, the silhouettes are feminine yet very accessible, fresh, and sexy all at the same time. It's Parisian chic meets rock-n-roll!
The collection as a whole has so many pieces to covet but in particular we are loving the Ashville Leather Jacket, which is made from the softest leather and is bound to become a wardrobe staple that you will enjoy wearing year after year, and the Jarodcla Jeans in white because Spring is here and that means we all need a pair of perfect white jeans! Pair with one of IRO's many stunning printed blouses and this is an outfit we'll be wearing on repeat all season long.