Daydreaming about Distill
The team at Sisters & Co have been daydreaming about Juliette Hogan's stunning new summer 2018 collection since we saw it earlier this year. The collection, Distill, which is released this Thursday, explores the juxtaposition between the wild freedom of the outdoors yet the calm, peaceful feeling it delivers within.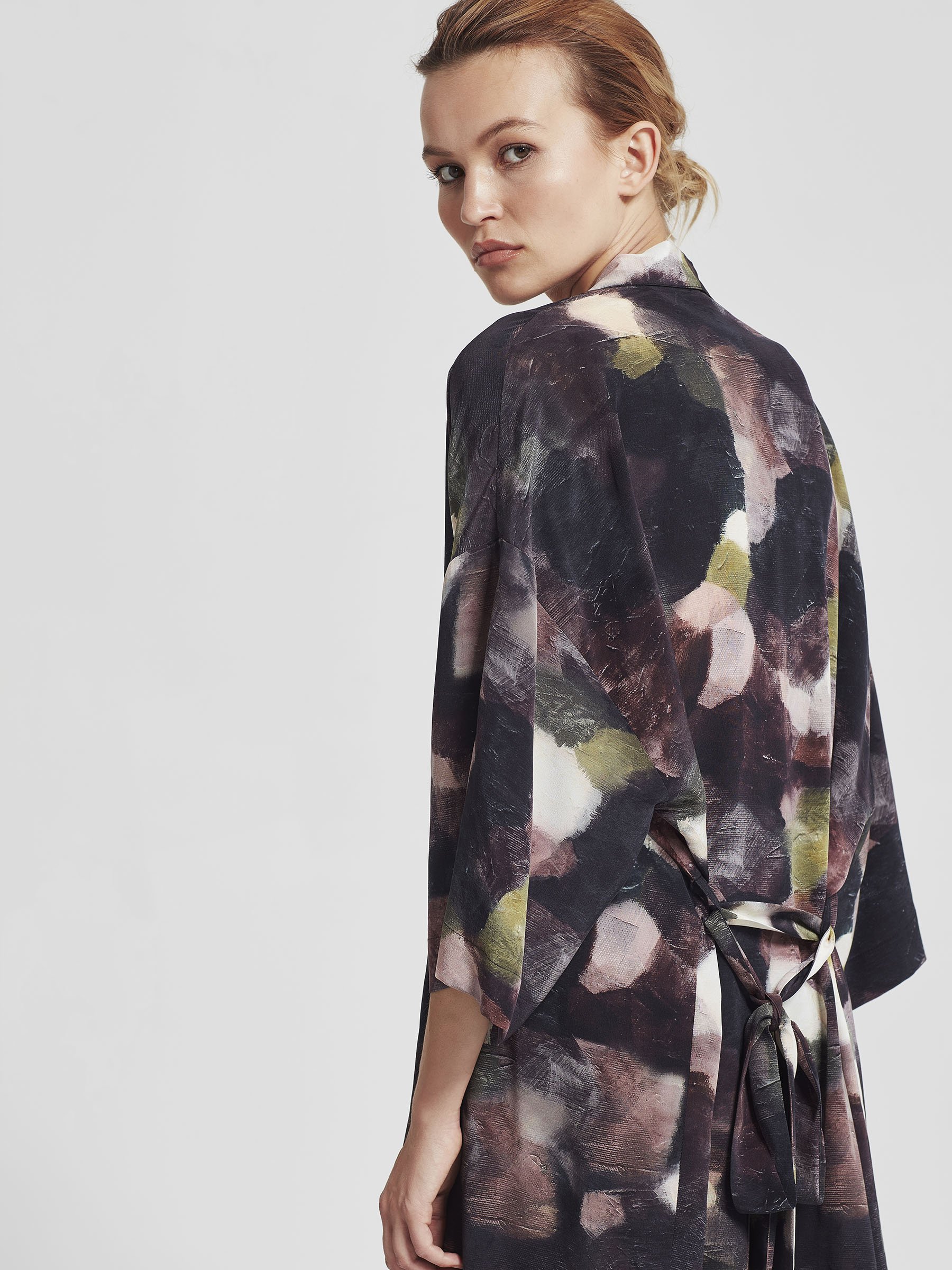 Image: The Hazel Robe by Juliette Hogan
This collection, which is our favourite yet, is infused with a sense of elegance, ease and refinement remaining true to Juliette's design ethos. For this collection Juliette has collaborated with Australian artist Hannah Fox for the hero story of this season - the Daydream Silk print. Here, classic Juliette Hogan neutrals are paired with rich sharp tones of olive, moss, marigold and mushrooms echoing the hues of the forest floor.
The collective inspiration for Hannah's work is the allure of nature, which resonated strongly with Juliette and her direction for this season's collection. Using space, light, colour and texture to express the essence of the landscape Hannah's art is less about the visual and more about the experience with the outdoor. Just back from hosting a NYC experience Juliette loved road testing the new collection out in the warm New York streets. Absolute favourites where the Always Slip in Daydream Silk and Ash Wide Leg Trouser. "The slip was such a beautiful piece to wear, the print is lovely and summery and the Ash wide leg trouser were amazing, both comfortable and elegant and the perfect day to night piece that I just wanted to wear again and again – a must have for summer travels" Juliette said.
Our daydreaming is nearly over with the collection dropping in store over the next couple of weeks - we can't wait for the Sorrel Slip to arrive, the Alder Jumpsuit, the Carrie Culottes - and so much more!