BRAND TO KNOW | Emma Lewisham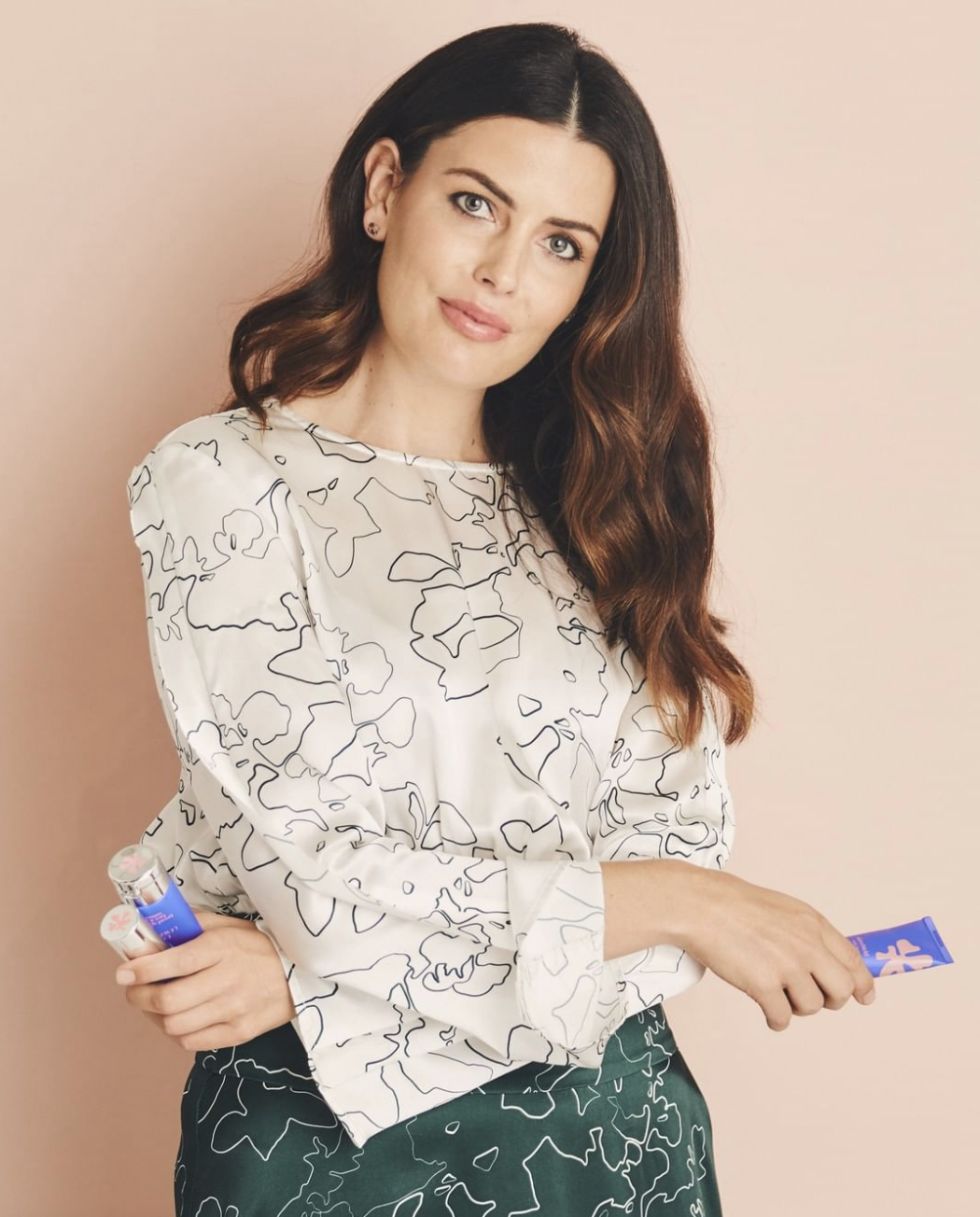 We are so excited to welcome Emma Lewisham skincare to Sisters&Co, can you tell us a little bit about how your story started?
Within a very short timeframe, I lost my mother to cancer and became pregnant with my first child. It was a pivotal time in my life and put me on a path of thinking deeply about my lifestyle and the things I did every day. My doctor reinforced this by telling me that in one of the products I was using – for my uneven skin tone from hyperpigmentation – one of the ingredients in it included a known carcinogen.
I did some research, and once I learned what ingredients to avoid, I realised that even products that are labelled "natural" weren't free of harmful ingredients and weren't always completely natural. So I felt there was even in natural skincare products, a compromise. And 95% natural and clean wasn't good enough for me.
I started to change the way I ate and replaced my personal care products with 100% natural and clean alternatives. I'd always used luxury skincare lines formulated to deliver real results, and when I went looking for a natural and clean versions that offered the same science, I couldn't find it. I was used to buying very high performance, premium crèmes and serums. Suddenly I found myself at organic health shops trying to find a natural equivalent. Nothing was going to deliver the results I was used to.
It was this that inspired me to set a new standard in skincare – products that were truly 100% clean, luxurious and delivered truly visible results. I knew if I wanted products that were truly 100% clean, that still delivered the highest levels of performance, then other women absolutely would too.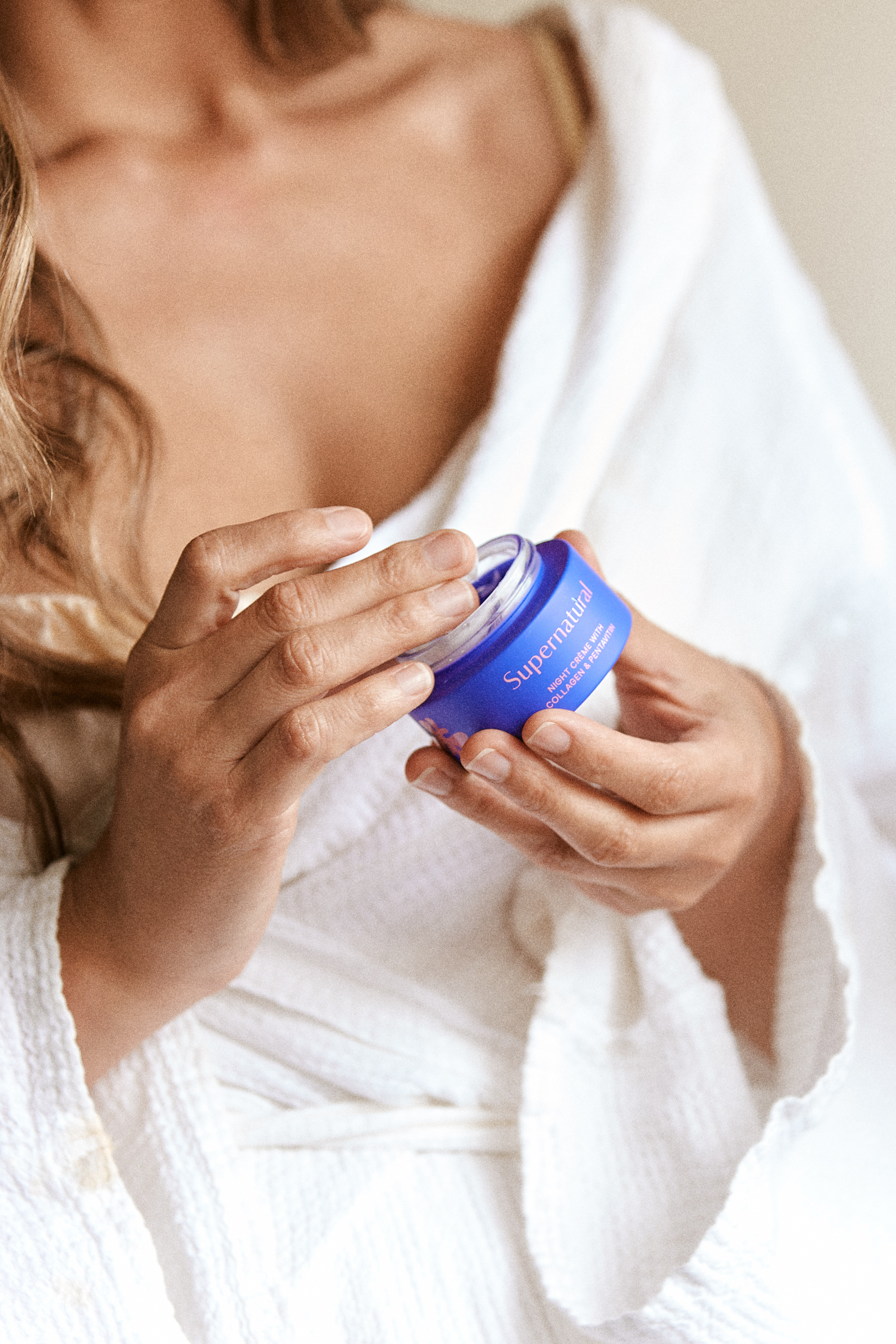 What is it that's important to Emma Lewisham products that make them special?
Emma Lewisham was founded with a single purpose: to make a meaningful difference in the beauty industry. For us, achieving a meaningful difference means setting a new standard in skincare: proving that luxurious, high performing skincare doesn't have to come at a trade-off to women's health or the planet.
From the outset, we've challenged skincare conventions. Emma Lewisham products are truly 100% clean and natural, but what really sets us apart is our outstanding results. Despite eliminating 1,400 ingredients (we eliminate all ingredients deemed questionable by the leading authority the EWG) we haven't compromised results – and in fact, outperform or rival traditional luxury brands. To us, achieving a product that is 100% clean and highly efficacious is the absolute pinnacle in skincare and rarely have both been achieved at the same time.
We approach natural skincare differently, instead of using 2-3 hero ingredients we used up to 30 high performing natural ingredients at the highest levels of concentrations. We use no fillers, so every inch of the product is working to ensure we are delivering more results than ever before. We invest in highly innovative, high-tech ingredients such as stem cells and neuropeptide technology from plants. Where most mega-brands look to pull back manufacturing costs, we focus on quality and efficacy first, and cost last.
We are committed to sustainability and showing leadership within our industry and what's possible. We're proud to have stopped the creation of 20,000 new plastic tubes by producing our world-first sunscreen tubes from 100% PCR plastic. We offer a refill programme which has a quantifiable impact over producing new product packaging – with 70% less CO2 emissions, 60% less energy, and 45% less water used. We've also launched the Emma Lewisham Beauty Circle, which is New Zealand's first sustainable beauty initiative for all brands of facial skincare products.
What are some key ingredients we should be incorporating in our skincare routine?
The number one essential "ingredient" is a natural SPF such as zinc oxide – wearing a sun protection daily. It is hands down the best product we can use for our health and to slow down the signs of aging. I am very active in promoting this as a core product in our customers' skincare routines.
Other key ingredients you should be looking out for are Vitamin C and Vitamin A, which are powerhouses for the skin. One of our signature oils is Organic Kakadu Plum which has the highest concentration of vitamin C in the world – 100 times more than an orange – and is stable. Vitamin C is one of the most research-backed skincare ingredients, it brightens skin tone, reduces dark spots, and encourages cell renewal and collagen growth.
We use Bakuchiol in our formulations as a key Vitamin A ingredient, which increases the natural production of hyaluronic acid in the skin's layers. Bakuchiol has been scientifically proven to be as efficacious as synthetic forms of retinol, in building cell walls and plumping the skin's tone. It also doesn't have the well-known side-effects of retinol such as redness, dryness and irritation. Green technology has developed some really amazing natural ingredients which are as effective – if not more so – than synthetic creations.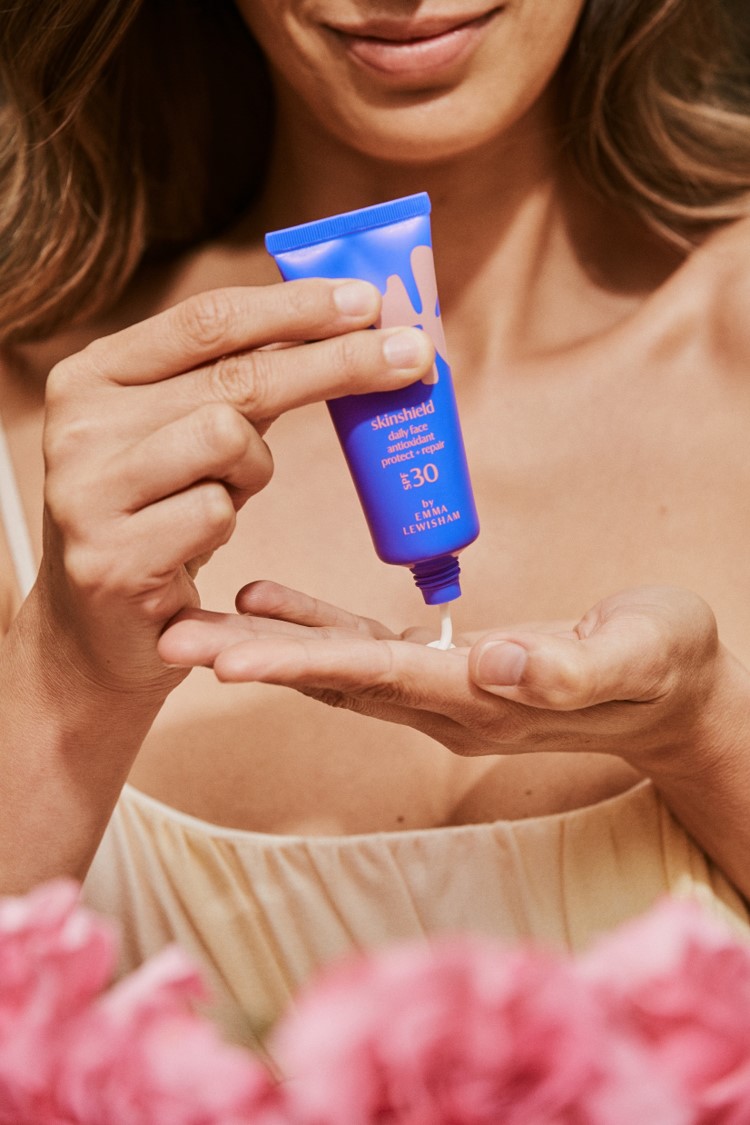 Where do you find inspiration outside of the skincare industry?
The fashion industry has provided a lot of inspiration to me – I love fashion and admire other New Zealand brands such as Maggie Marilyn and Icebreaker, who are championing sustainability in this space and making a real difference in the reduction of waste and setting high expectations around the transparency of supply chains.
Your sustainability efforts are incredible, tell us a little bit about the Emma Lewisham Beauty Circle?
We've partnered with TerraCycle® to launch New Zealand's first sustainable beauty initiative for all brands of facial skincare products, called the Emma Lewisham Beauty Circle. It's about rethinking the entire process of a beauty product's lifespan. It moves us away from a linear model, to a circular beauty model.
The Emma Lewisham Beauty Circle is an incentive-based recycling programme to ensure beauty products are kept in circularity. It offers returns, rewards and recycling for not only our own facial products' packaging, but for all brands. We need to work together to minimise waste and the issue is bigger than us, so this is why we accept other brands' packaging waste for recycling.
It's free to participate – we pay for the service as we believe it's an important part of us taking ownership for our products throughout their entire lifecycle and end-of-life. People simply hold onto a minimum of four products at a time, return these for recycling via Terracycle, and they'll receive a $15.00 Emma Lewisham voucher for their efforts and recognition of the value of this material. It ensures all New Zealand facial beauty products are given a second life, as the recycled packaging is turned into items of use, such as picnic tables for the community. It also recognises waste as a precious resource that has a value and is worth recycling and reusing, instead of going to landfill.
Emma Lewisham's goal is to be a zero-waste, 100% circular brand. We believe this is the future of beauty and we want to drive this change. We also offer a refill programme and have fully recyclable and compostable packaging, with our boxes printed on using vegetable-based inks to ensure there are no nasties that will leech into the soil.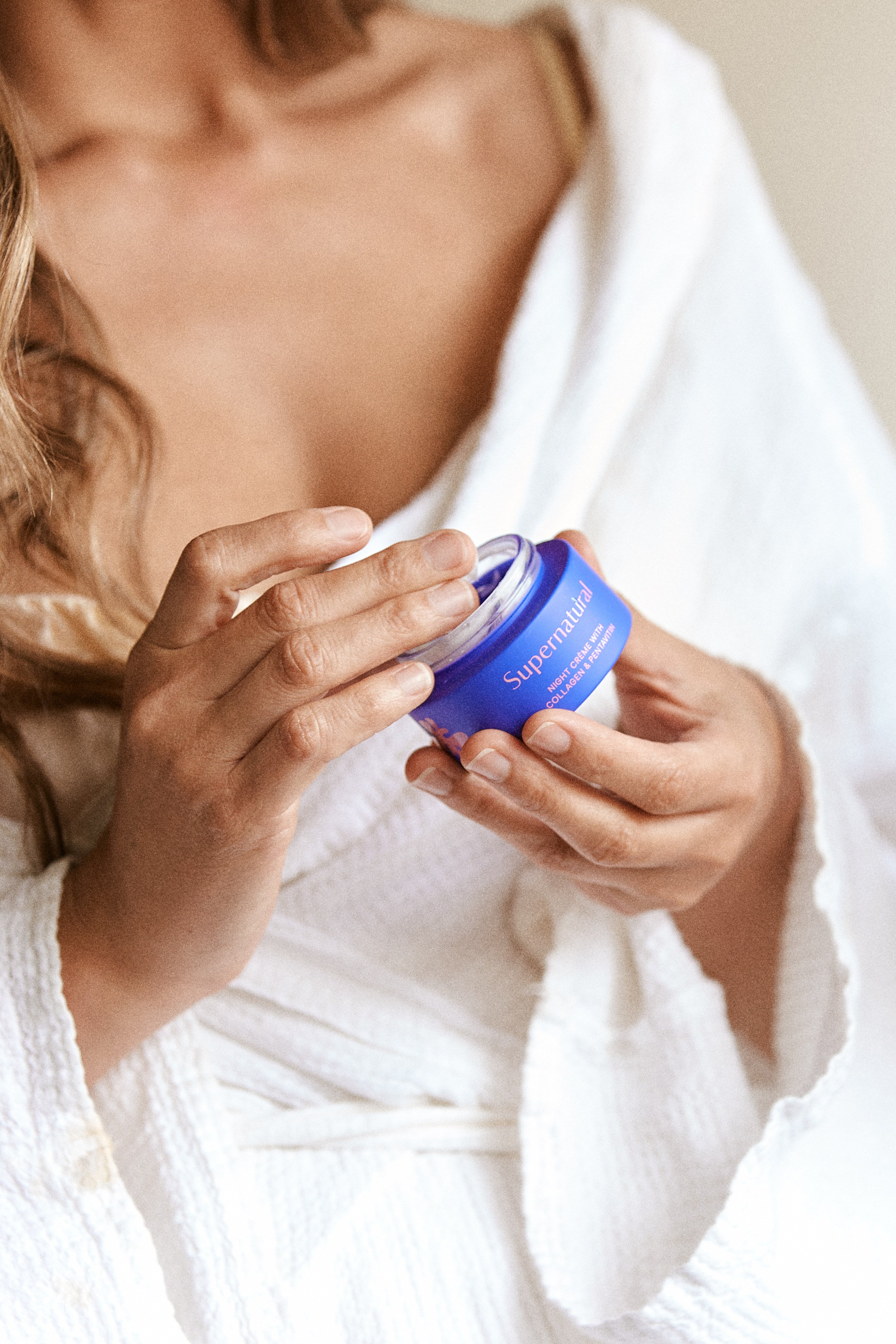 What else should be in our skincare routine besides good products? Key foods?
I am a vegetarian and eat very little dairy. Eating this way has so many benefits for the planet, but it also has given me so much energy and improved my health and skin. When you eat this way, you are filling your diet with so much fruit and vegetables (which has so many nutrients and vitamins which show up on your skin), opposed to the main aspect of your meal being meat (which only delivers you iron and fat to your diet). I look at each meal in a way that can deliver me the best benefits for my health.
Favourite skincare or makeup brands?
My favourite brands are ones that are 100% natural, but still deliver results. Two Island Collagen, Aleph Beauty, Bodha perfume are some of my favourites.