5 ways to wear your denim right now...
While the blue jean was invented for practical working purposes, for over a century this is your most versatile piece in your wardrobe. Sisters&Co, strives to source the best quality and the best fitting jeans for every woman & her every occasion.
Keep it low key, and pair your jeans with a sneaker in the day, and you are both polished and chilled. Pair it with a graphic t-shirt, and you're ready for anything.
Contrary to some fashion rules, a great pair of jeans can also be your nighttime style option. Pair it with our strappy Isabel Marant heel, or with our structured Lou Lou Studios blazer, and voila, the jean is the basis for a party look.
Today we show you how, rain or shine, casual or dressy, this piece can be incorporated in any look.
With some loafers…
When you are not in the mood for a heel, but want to be more dressy than sporty, loafers are a great style addition to your pair of jeans. Whether you complete this look with a floaty blouse, or a boxy tee, you have set yourself up for a fail safe look. Take our See by Chloe loafer and you can't go wrong.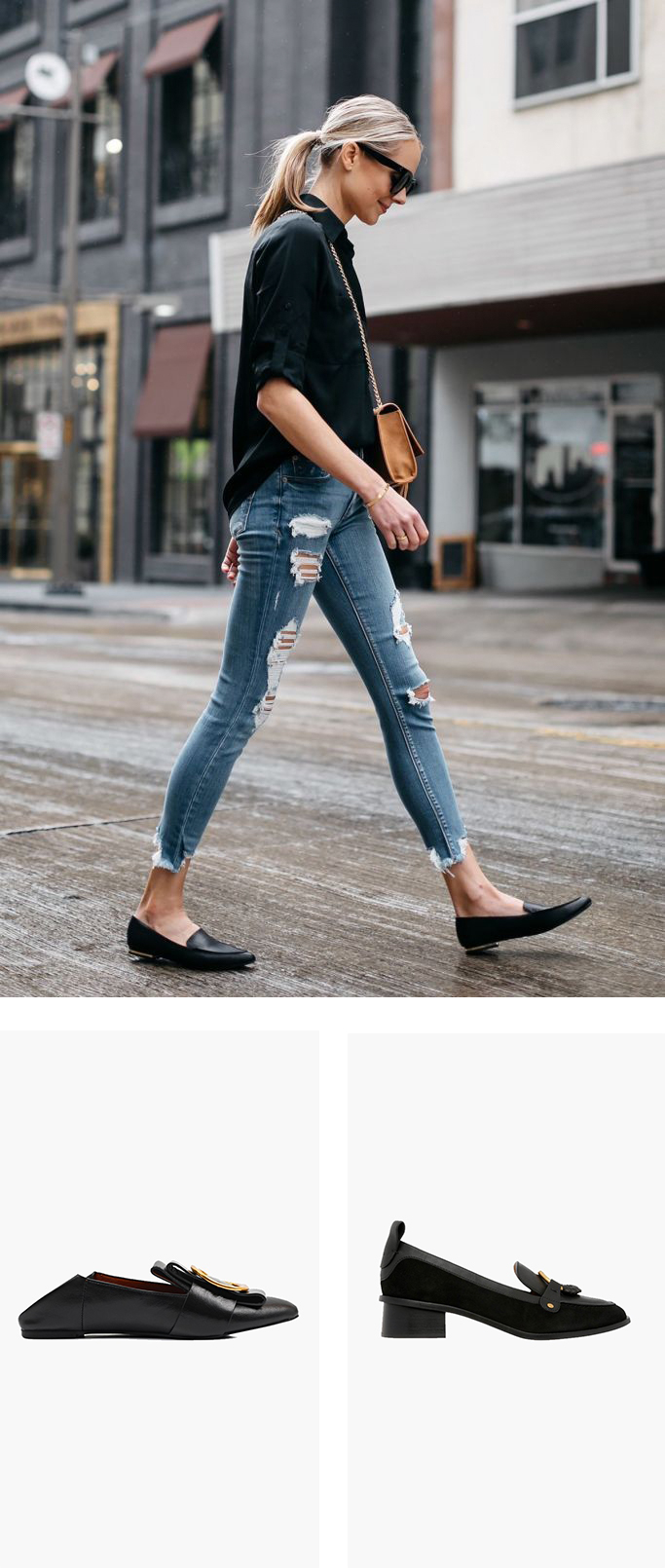 With a graphic tee…
A good pair of jeans always needs an equally good graphic tee. This streetwear look is so fun, but don't be afraid to accessorize and glam it up. Pair it with our chunky Zoe and Morgan necklace, or our Meadowlark medallion earrings.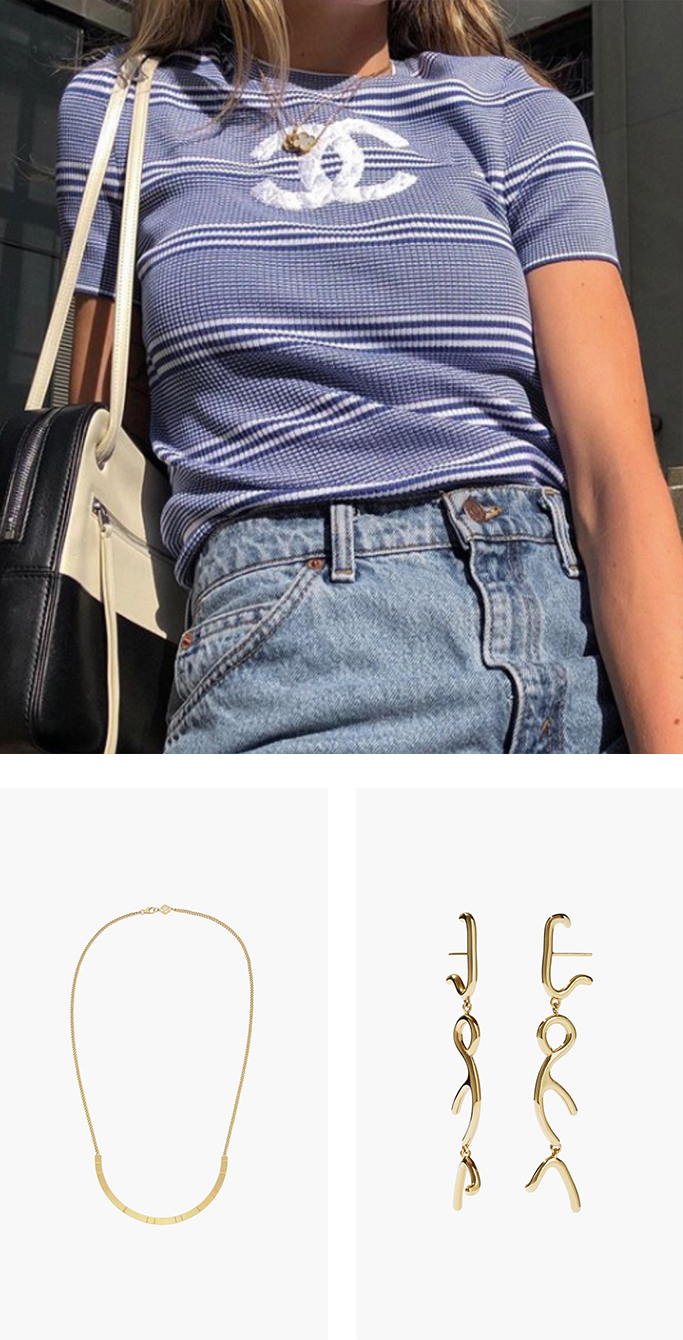 Tailored with a blazer, worn with some sneakers…
Denim and sneakers go together so naturally, and we are pretty sure you have a pair in your wardrobe. We love that mixing of a sporty shoe with a boxy structured blazer. Such an easy look, and to take you after-dark, swap the sneaker for a strappy sandal.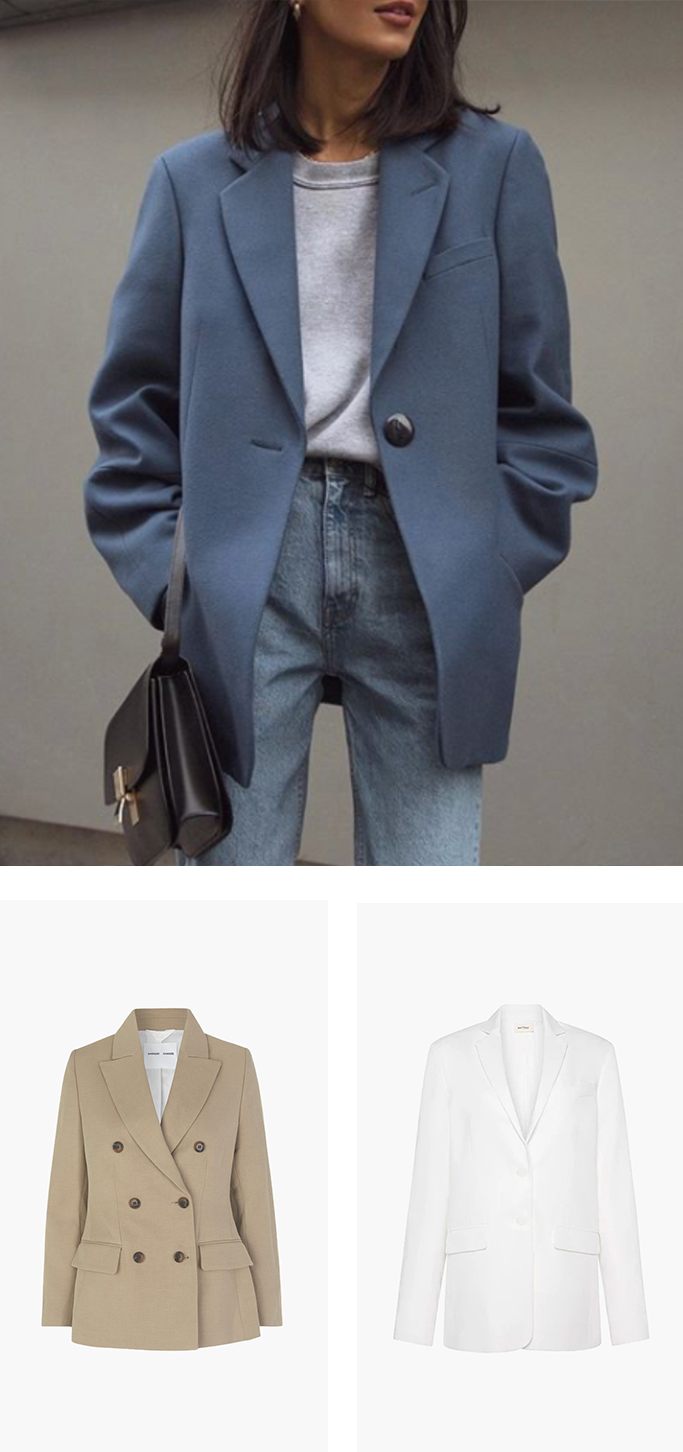 Paired with a long coat…
A long coat is another wardrobe staple, and with such volume, nothing pairs back better than a pair of straight leg blue jeans. To ensure that this is well executed, keep the rest of the outfit minimal, and opt for a minimal knit, or white tee.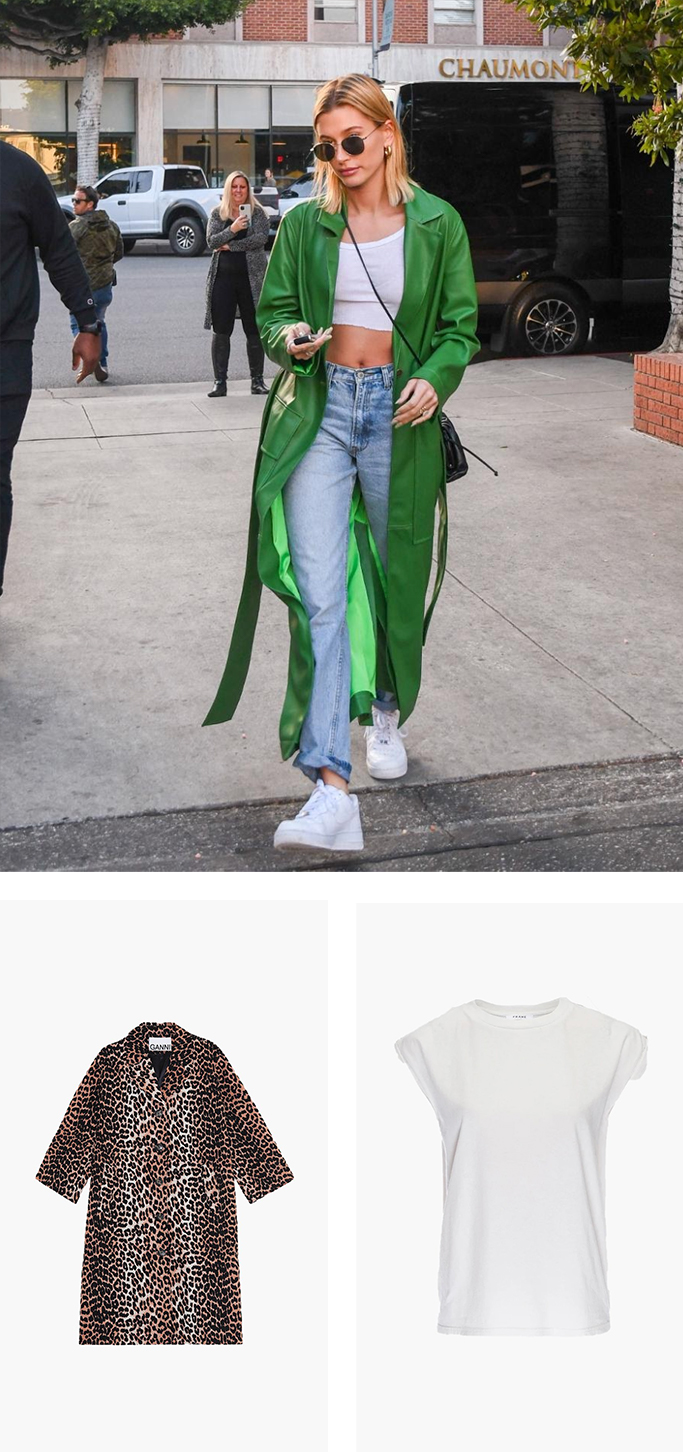 Double it up!
You don't have to be bold (or Canadian), to wear a denim jacket with a pair of jeans. This 70s look can be so effortless and chic if executed the right way. Don't be afraid to mix your washes, and your silhouettes. If wearing a skinnier leg, pair it back with a boxy jacket, and vice versa. Tuck it in, layer it up, so many fun and chic ways to wear denim on denim.